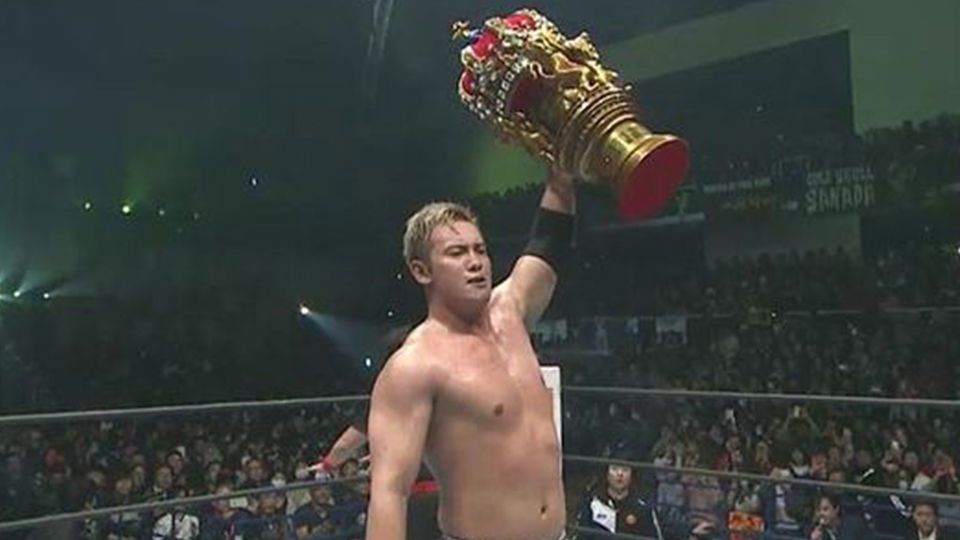 The New Japan Cup is in a state of flux. The Coronavirus has caused the tournament to be postponed and what that means for the tournament is currently unknown.
What we do know is the 32 man, single-elimination tournament will decide the next challenger for Tetsuya Naito's IWGP Heavyweight Championship.
While there is no clear winner this year, there are certainly some who have a better chance of winning than others. Here we will list every participant's odds of winning.
---
Alex Coughlin  (1/10)
First Round Opponent: Juice Robinson
Alex Coughlin has come a long way in a short time as a New Japan Young Lion. That being said, a Young Lion is not going to win this tournament. He should have a good match with Juice Robinson but he will not be winning.
---
Bad Luck Fale (3/10)
First Round Opponent: Colt Cabana
It has been a few years since Bad Luck Fale was a true main event player in New Japan. He managed to make it to the finals of the New Japan Cup in 2017 when he lost to Katsuyori Shibata but since then Fale has fallen down the card. It is highly unlikely that Fale wins the tournament but if he was going to get a new push this would be where it could happen.
---
Chase Owens (2/10)
First Round Opponent: Toru Yano
Chase Owens plays his role in New Japan quite well. He is among the lower stars on the totem pole and you need guys like that to make a roster work. This level of performer is not one that should be expected to win the New Japan Cup. If I had to guess, Toru Yano and Colt Cabana will win their matches and have another fun match in the second round.
---
Colt Cabana (2/10)
First Round Opponent: Bad Luck Fale
Colt Cabana has become a reliable member of Chaos for New Japan's tours. The more comical member of the group has had a number of fun matches with fellow Chaos member and goofball Toru Yano. Cabana does not fit the role of Naito's next challenger but he will likely face Yano in the second round. Should be fun.
---
David Finlay (2/10)
First Round Opponent: Tanga Loa
David Finlay missed last year's New Japan Cup due to injury and now he is back. After a very brief reign as half of the IWGP Tag Team Champions, Finlay is back where he was. He is very talented but has yet to break through as a singles star. He could beat Tanga Loa in the first round and face his partner Juice Robinson in round two but don't expect him to go much farther than that.
---
EVIL (7/10)
First Round Opponent: Satoshi Kojima
The first real contender on this list. EVIL has a chance to really stand out in this year's tournament. As a fellow member of Los Ingobernables de Japon, he fits as a challenger to Naito. The New Japan Cup is also a place where high mid-carders can get a chance to shine and EVIL would be a prime candidate to take a step forward. He could be a dark horse winner among the real favourites.
---
Hirooki Goto (6/10)
First Round Opponent: Yujiro Takahashi
Hirooki Goto is somewhere in the middle of this tournament. He is in a particularly weak section of the bracket and could end up in the semi-finals as a result. That being said, Goto is not who you would think should challenge Naito for the IWGP Heavyweight title. He is technically great but lacks the charisma of New Japan's top stars. This doesn't seem like Goto's tournament.
---
Hiroshi Tanahashi (8/10)
First Round Opponent: TAICHI
Normally, Hiroshi Tanahashi would be a favourite to win the tournament. This year, he just has more going on. He just won the IWGP Tag Team Championships with Kota Ibushi and while that doesn't take him out of the running, there are others who seem more likely. Tanahashi has a rich history with Naito and would make an excellent challenger but now just does not seem like the time for that match.