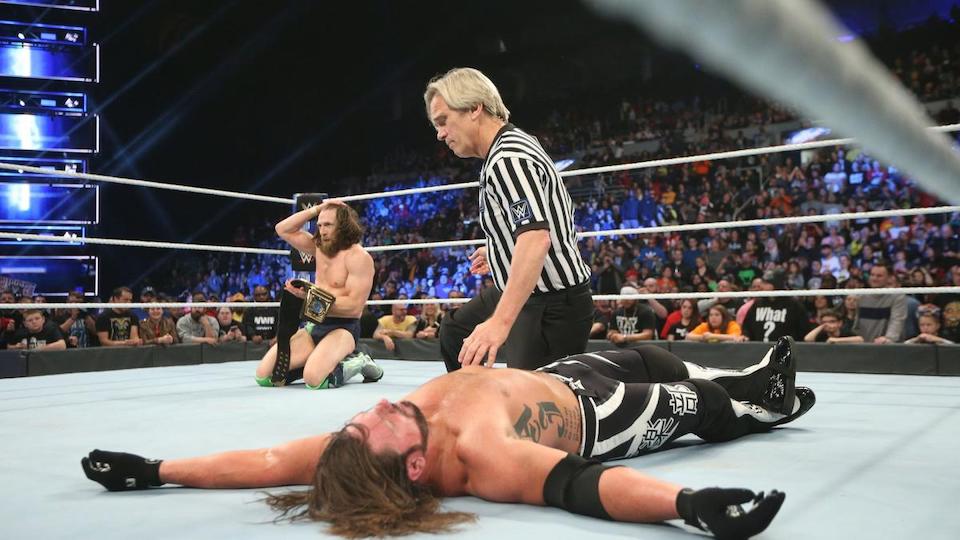 Hello and welcome once again to my top WWE matches of the week. Here, as always, I check out all the bouts from the past seven days of WWE TV and cherry pick the very best for you.
A quick reminder that this only focuses on Raw, SmackDown Live, 205 Live, NXT and NXT UK.
Now, without further ado, let's get cracking!
#MainEventIsAMyth.
NXT UK – Tyler Bate vs. James Drake
NXT UK has gotten off to a cracking start and his in the process of making some real stars. Of course, Tyler Bate already has so much momentum behind him being a former WWE United Kingdom Champion and NXT Tag Team Champion. He continued to look incredible here – as if it was possible for him not to.
On the other side of the ring, however, is James Drake who, admittedly, I'm not the biggest fan of but this match did very well to build him as a credible threat and a solid pair of hands in the ring.