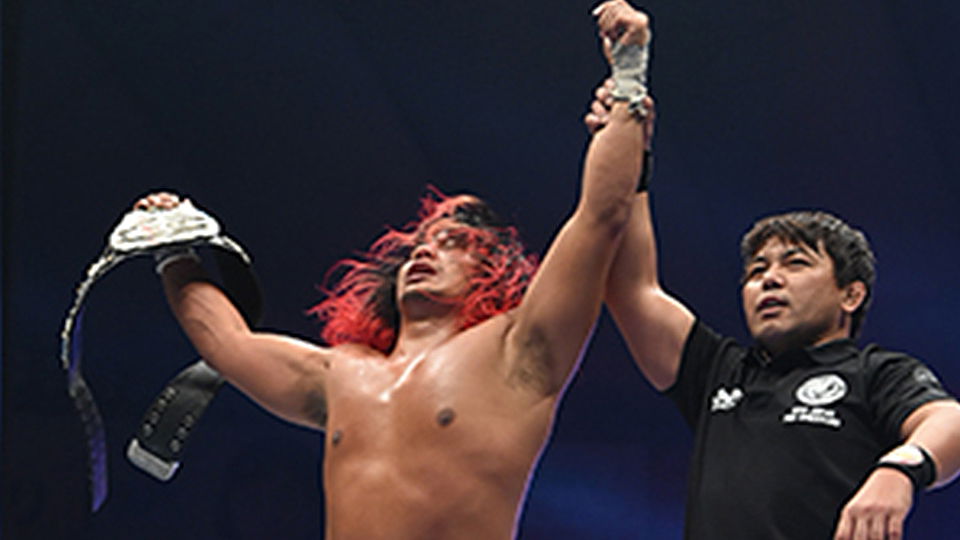 As 2020 draws to a close in what has been a crazy year, New Japan Pro Wrestling has been going strong putting on some outstanding matches. From Wrestle Kingdom in January to World Tag League and Best of the Super Jr., there have been some great performances from all the wrestlers.
However, as always, some wrestlers who have stood out more than others.
Here is a look at the MVPs of New Japan Pro Wrestling from each of the divisions. These are the wrestlers that have stood out and made their mark on 2020 despite the circumstances.
---
Jr. Heavyweight Tag Division – El Desperado and Yoshinobu Kanemaru
Due to the lack of teams, many have seen New Japan's Jr. Heavyweight tag division as a weakness. Despite this, there is no doubt that this division has quality. It was emphasised by the Suzuki Gun duo of El Desperado and Yoshinobu Kanemaru.
When Roppongi 3K relinquished the titles due to injury, there was a tournament to determine new champions. They went almost unbeaten and won back the titles after defeating long-time Los Ingobernables de Japon rivals Hiromu Takahashi and BUSHI. From here, it seemed as if the belts were back where they belonged and the duo took pride in the titles causing chaos wherever they went.
Alongside being a strong team, the two men are effective as singles competitors. In particular, El Desperado has had a stand-out year culminating in the fantastic Best of the Super Jr. final against Hiromu. Kanemaru has also continued to prove why he is a veteran of Jr. Heavyweight wrestling.
However, both thrive the most when wrestling together. The team did not have the longest single reign in the history of the title for no reason. With Desperado and Kanemaru, the titles are stable and hopefully, they will be able to carry that into the new year and hold the titles for just as long.
---
Heavyweight Tag Division – Dangerous Tekkers (Zack Sabre Jr. and TAICHI)
One of the most surprising teams to come out of 2019 was the Suzuki Gun pair of Zack Sabre Jr. and TAICHI or Dangerous Tekkers. The tag team made waves during World Tag League where they firmly cemented themselves as one of the most dangerous teams in the company.
ZSJ and TAICHI started 2020 emphasising the 'shambles' that was the Heavyweight tag division. Since Wrestle Kingdom, the titles had changed hands several times. For Zack and TAICHI, they believed there was a lack of consistency to raise the prestige of the division. After beating Golden Ace (Hiroshi Tanahashi and Kota Ibushi) at Dominion, this became a reality.
From this moment, Zack and TAICHI focused all their efforts into Dangerous Tekkers and are on two successful defences. Even during the G1, the two kept their team alive and showed fans their chemistry, which resembles a married couple. Their styles also fit perfectly combining TAICHI's strength with Zack's outstanding submission skills.
Even though they lost World Tag League this year, there was no denying that Zack and TAICHI dominated most of their competition. They showed their tag team chemistry and also their charisma which is sometimes underrated. Dangerous Tekkers managed to revitalise a division that many believed had become stale.
---
NEVER Openweight Division – Shingo Takagi
Despite entering New Japan Pro Wrestling as a Jr. Heavyweight wrestler, Shingo Takagi has always said that he has seen himself as more of an Openweight wrestler. So, when he made the jump to heavyweight last year, the NEVER division seemed like the perfect place for Shingo. In the past, it is a division that has lacked consistency and never gained the prestige it was supposed to have.
Shingo first won the title during the New Beginning Tour in February and had a dominant reign. With three successful defences over 210 days, it was the third-longest in the history of the title. During these matches, he proved what the NEVER title could do combining strength, power and brutality in each defence.
Shingo also had some great runs in the various tournaments from the New Japan Cup, G1 and World Tag League. It was also during these matches where we saw some great feuds emerge. These were with the likes of SHO, Tomohiro Ishii and Minoru Suzuki, the man who took Shingo's title off him earlier in the year.
Currently in his second reign, after beating Suzuki to win the title back in Jingu, Shingo seems as determined as ever to keep a hold of the belt. With his heart and passion, the Dragon seems like the perfect person to put NEVER back on the right road to being seen as a prized possession in New Japan.