Undisputed WWE Universal Championship – Roman Reigns (c) vs. Kevin Owens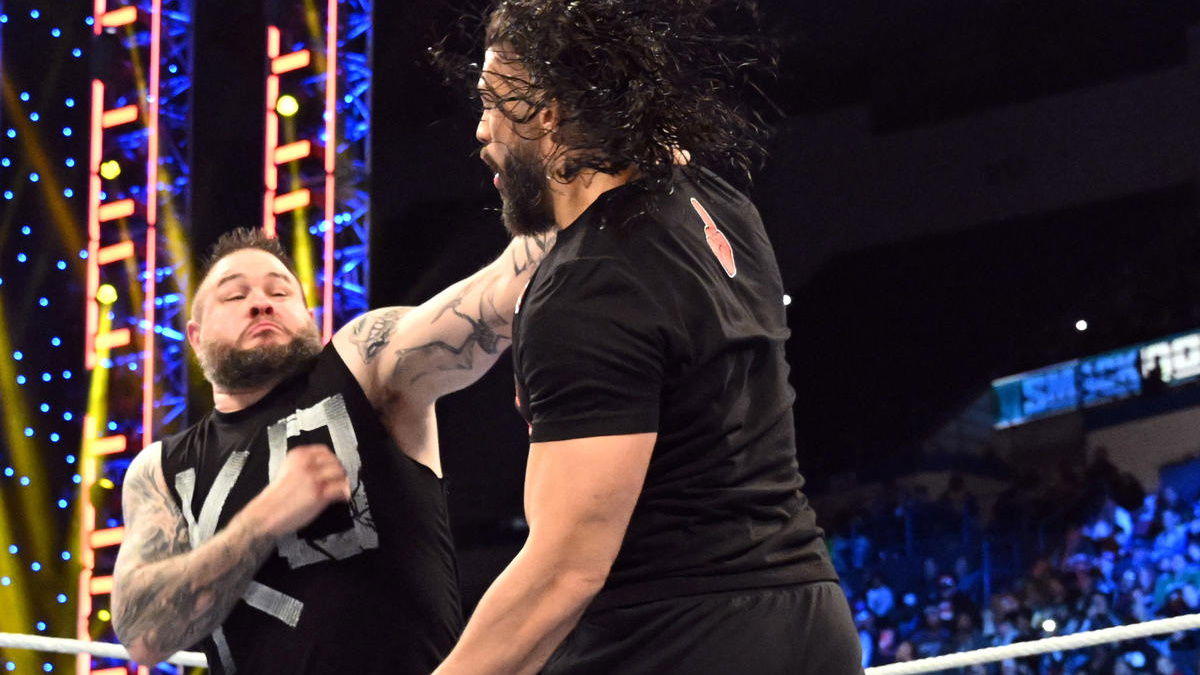 Hoo boy that ending to WarGames was all kinds of storytelling goodness.
Despite Owens taking the fall in that match, it seems likely that he'll still be the challenger for Roman at the Rumble.
Perhaps with a big TV defence against Sheamus in December to spread things out until then.
These two are destined to do this forever at the Royal Rumble, as they fight it out for the Universal title at the event for the third time.