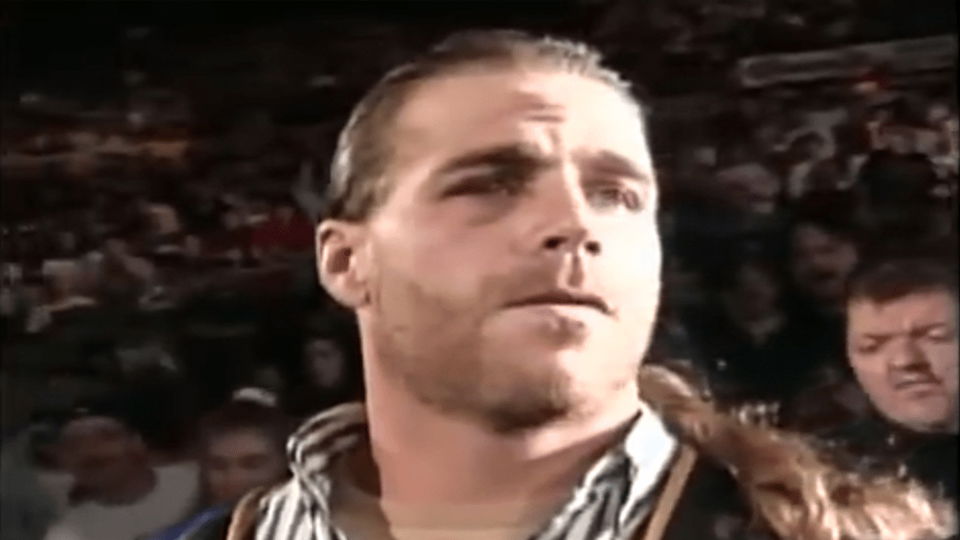 Greetings SWAFT Nation!
Due to the ongoing coronavirus pandemic, we are offering 10 select back issues of WrestleTalk magazine for just £20 as part of our
Boredom Alleviation Pack!
In addition to this offer, we will also start releasing some magazine content online, for free, in the coming days and weeks! We all need something to pass the time and WrestleTalk is happy to provide even more content during these difficult times.
---
In 1995, Shawn Michaels was a troubled 30-year-old, weighed down by a hefty expectation on his shoulders to carry the floundering WWF through its leanest period. Pain pills and alcohol were the vices he indulged in to block out the ever-increasing resentment he faced from his peers in the locker room. Shawn's demons made him belligerent, often leading to bust ups backstage and trouble on the road. When his Kliq bodyguards Diesel, Razor Ramon and Triple H were with him, Shawn was safe, protected from his own mouth. When Shawn was left to his own devices, the results could be disastrous.
On October 13, 1995 Razor, Diesel, and Hunter were on a European tour while Shawn was on the road on a north-eastern house show loop. Following an event in Binghamton, New York, he rode with fellow Kliq ally Sean '1-2-3 Kid' Waltman and Davey Boy Smith—the man he had wrestled that night. Upon checking into Motel 8 in Syracuse, the city hosting the following night's live event, a group of fans overheard the trio discussing their desire to party through to dawn and offered to drive them to late night haunt Club 37 in the north of the city.
Looking to make up for lost time with little over an hour to go before the venue shut its doors for the evening, the trio quickly loaded up on a dangerous cocktail of shots and somas. Searching for a hook-up for the night, Michaels took a shine to a pretty girl on the dance floor. He began to make his move, raising the ire of 23-year-old solider Douglas Griffith, who used to date the girl Michaels was pursuing. Jealous at the attention the "phony wrestlers" were receiving from everyone in the club, Griffith stepped in and firmly warned Shawn that he and the young lady he was dancing with were an item. Michaels ignored him and continued to drunkenly chase the girl, asking her back to his hotel room.
Club bouncer Tony Alberti had a finely- tuned sense for impending trouble and could see something brewing between Michaels and Griffith. Not wanting a headline-making incident on his watch, Alberti asked his girlfriend Donna Jones to drive the wrestlers back to their hotel before things got out of hand. By now, Michaels had overindulged so much that he was unconscious, leaving Waltman, Smith and Donna's brother Richard to drag him to her two-door Pontiac Sunbird and place him in the passenger seat.
Griffith and two of his fellow servicemen were lurking in the shadows of the car park, waiting for them. Coincidentally, he already knew Donna, who was friends with the ex-girlfriend that Shawn Michaels had been chasing. "What are you hanging around with those loser wrestlers for?" he chastised, "They are all a bunch of fakes." Smith had heard enough and lunged forward from his middle seat, landing a glancing punch on the back of the serviceman's head. As Griffith recoiled with surprise, Michaels threw a weak shot of his own towards the irate soldier.