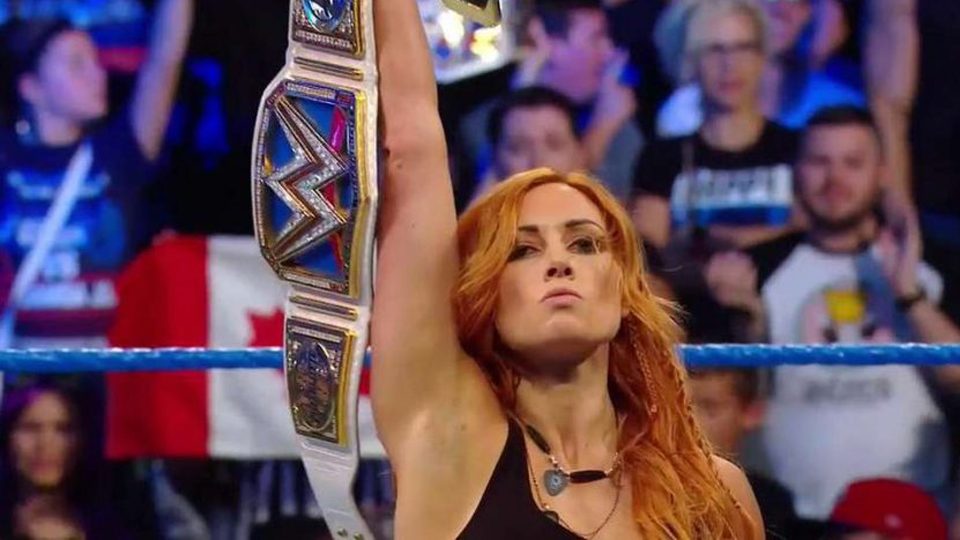 Becky Lynch and Charlotte Flair's feud is unquestionably one of the greatest storylines in wrestling today. WWE's live crowds and internet fans alike were enthralled with Becky's turn at SummerSlam, and even more the next week when she attacked Charlotte on SmackDown Live. However, as time went on, WWE continued to push Becky as the heel in this scenario. Many have begun to fear that the company is on a different page from its fans. This article is going to argue the contrary. WWE knows exactly what it's doing with Becky Lynch, and they don't need her to play the part of a face to get over as a fan favorite.
Heel ≠ Buried
The first and most basic point is, if Becky keeps being pushed as a heel, she keeps getting pushed. More TV time is always a good thing, especially when it's in the main event. As multi-time champion and current SmackDown Live writer Road Dogg stated a month ago:
We're listening, what would you have us do? She's in the best women's story, arguably the best story going today? What else can we do?

— Brian G. James (@BrianRDJames) September 13, 2018
Pushing Becky Lynch against the blue brand's top female babyface in Charlotte Flair keeps her in the spotlight. Compare Becky's booking to some of SmackDown's equally talented women. Asuka went from undefeated Royal Rumble winner to Ellsworth-fodder to the "couldn't find a place for you" battle royal at Evolution.
Besides, legends such as Randy Savage, Steve Austin, and The Rock all picked up momentum from historic runs as both faces and heels. And all of them remain fan favorites in retrospect. Becky Lynch doesn't need to be portrayed as in the right to be memorable. The "lass-kicker" certainly didn't lose any fans from this, and is now elevated to the top of the card. In fact, Becky's turn falls well within the character fans have grown to love…