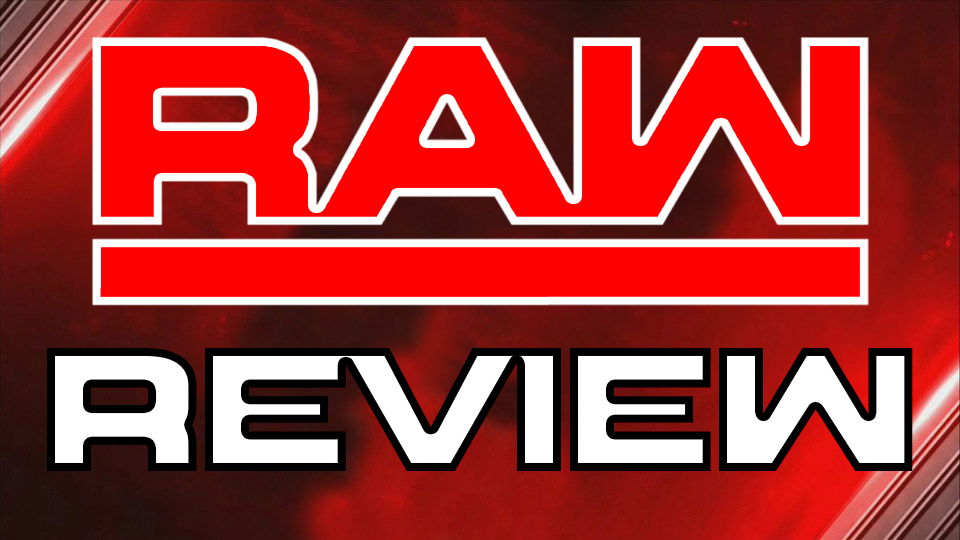 Money in the Bank? Already? Isn't that meant to happen in summer? I know we've had good weather here in the UK but even so, it was only Christmas five minutes ago.
Braun Strowman starts the show. The 'Monster Among Men' begins by telling a story. It's like Jackanory meets The Simpsons at Halloween. The big man talks about a time from his childhood when he was excluded by his friends while they built a treehouse. Aw, poor Braun. But then he reveals that once they'd finished the treehouse, he pulled the whole tree down while his young pals were all inside.
Hang on a minute, exactly how tall was this tree? I can't get the images of screaming children out of my head, one minute innocently enjoying a picnic in their new treehouse after spending hours sawing and painting, the next plummeting to the ground at the hands of some oversized weird kid who can't be bothered to make friends. Kevin Owens comes out and calls Braun a 'bad monster'. Yeah, like he deserves gentle scolding after publicly confessing to attempted murder. You know what's going to happen now. Owens is getting battered in a Money in the Bank qualifier. Sure enough, Strowman flattens KO with the by-now familiar runaway-truck-charge-around-the-ringside-area routine. Then pins him with a running Powerslam.
Kevin, check that small print on your new five-year contract. It might not be too late.
Now Braun moves on to the match where you have to ascend a ladder to claim a briefcase. I'm not entirely sure how competent Braun is at climbing. He clearly didn't get much practice in his youth.
Wasn't the Elias segment at Backlash the greatest thing you've ever seen? Seriously, it saved the show for me. The presentation, layout, timing, delivery, and control of the crowd by all participants was bang-on. From Elias threatening to leave while the crowd hung on his every movement, to Xavier Woods unable to contain his mirth as Big E enthused about "solo acts," to Titus Worldwide and Breezango turning up in the No Way Jose conga line, to Bobby Roode gyrating in his pristine robe, it was pure gold.
Sadly there is nothing on Raw this week even half as good. For example, Baron Corbin and The Revival beat No Way Jose and Titus Worldwide in a filler six-man. This is Corbin getting his win back from last week. Maybe Titus and co should have stuck to doing the conga.
Next, Ember Moon beats Sasha Banks and Ruby Riott to qualify for the women's MITB match. Bayley interferes during this to save The Boss from The Riott Squad. This week she's friends with Sasha, for those of you scoring at home.
Afterward, Ember's asked how she feels about the win. "Over the Moon!" Dear oh dear.
Renee Young then sits down and talks to Bobby Lashley who talks about growing up and how close he is to his three sisters, only to immediately confess that they used to tie him up and his eldest sibling Cathy would even chase him with a broom. Sounds like Bobby had a horrible childhood. Maybe he was one of the kids in Braun's treehouse too. I really hope Esther Rantzen doesn't watch Monday Night Raw. Historic complaints to Childline must be through the roof.
Jinder Mahal beats Chad Gable. This is Jinder getting his win back from last week. Maybe Chad should get his 'Ready Willing and Gable' towel out and swap bad pun notes with Ember Moon.
Drew McIntyre and Dolph Ziggler destroy Heath Slater and Rhyno. The fans chanted "He's got kids!" and "3MB!" when Slater and McIntyre square off. Drew and Dolph's double-team finisher is a thing of beauty. Easy win for Double D. That's my name for Drew and Dolph, and it's much better than 'The Show'. I hope they are the ones to end Hardy and Wyatt's reign, and the sooner the better.
"STRUMMM!" Elias is here. Think about all the acts who have suffered career free-fall since getting the call-up from NXT. Bayley. American Alpha. The Revival. Elias is the exact opposite. The 'Drifter' was never used to his full potential at Full Sail. Now he's one of the stars of Raw. If not THE star.
So of course, Bobby Roode beats him clean. This is Roode getting his win back from last week. Maybe Elias should have… ahh, no, it doesn't actually matter that Elias lost. He's talented enough to rise above it. Thankfully The Glorious One didn't injure his rival's throat as payback. Elias in a neck brace, unable to sing, would be an even bigger musical disaster than the Eurovision Song Contest.
Seth Rollins is not human. He's wrestling like a cyborg at the moment. He's the kind of guy Jim Ross would have called "AN ABSOLUTE STUD." Rollins never gets tired, everything he does looks amazing, and he even manages to have a strong match with Mojo Rawley. Could Rollins have a believable Universal Title run at Brock Lesnar? Everything Seth touches turns to gold right now, so why not?
I am so bored of Matt Hardy and Bray Wyatt. And it's all Wyatt's fault. He has dragged the Woken One down to his level. They beat Bo Dallas and Curtis Axel and I really didn't care.
The main event is the best match on the show. Hard hitting stuff outside the ring as Finn Bálor and Sami Zayn form an alliance to take out Roman Reigns. Finn ends up pinning Zayn after Jinder Mahal arrives and stops Reigns from hitting a spear by pulling his leg. Hopefully, the WWE writing team are pulling our legs too. We're not getting a Reigns-Mahal program, are we?
For the most part I found this week's Raw to be uninspiring and unmemorable. Not to mention disturbing. I'll never look at treehouses in quite the same way again.
What did you think of the show? Let us know in the comments below or on Twitter here.