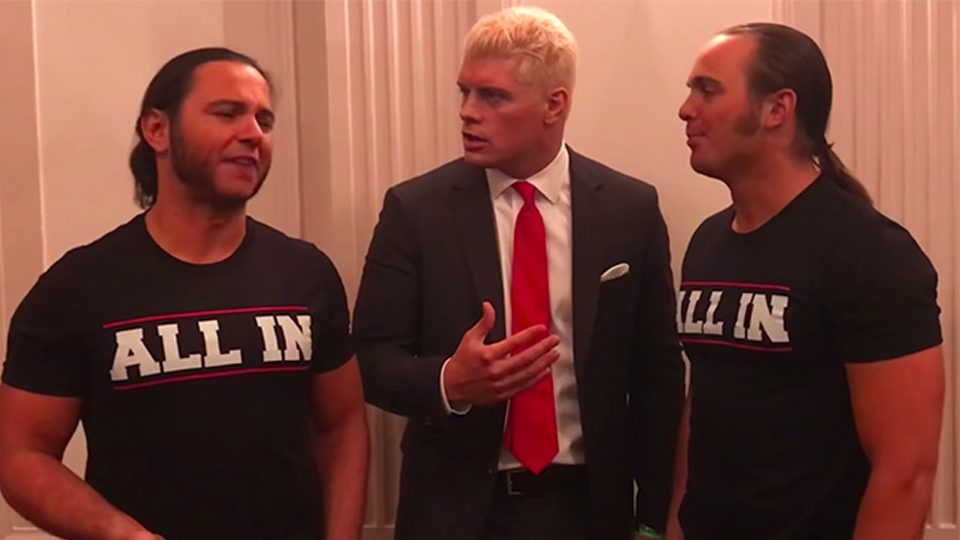 AEW executive vice presidents Cody and the Young Bucks have offered to help indie promotion Southside Wrestling Entertainment after WWE pulled a bunch of talent from an upcoming show.
The show will be Southside's final show, and as such, they wanted it to include alumni from the company's past, many of whom happen to now be signed with WWE.
The promotion posted the following statement on Twitter detailing who had been pulled and how much trouble it had caused:
We are truly broken hearted 🙁 pic.twitter.com/Em7UMoYmhS

— Ben (@SouthsideWE) September 25, 2019
As mentioned, Cody and the Bucks reached out to express the fact they wanted to help:
Let me see if I can help… https://t.co/p71ALnHdcY

— Cody Rhodes (@CodyRhodes) September 26, 2019
https://twitter.com/MattJackson13/status/1177263448058560513
As of now we don't know any further details on what or who exactly this help will entail, but we'll of course keep you updated.