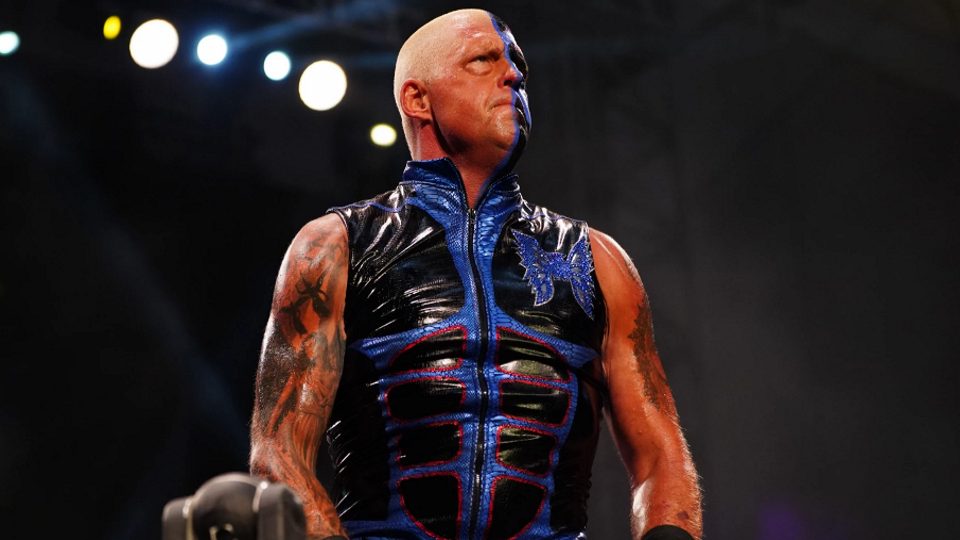 If you have noticed improvement among AEW's women's roster lately then a good amount of credit needs to be given to Dustin Rhodes. He has been responsible for training the women's roster and now Anna Jay has praised him for his work.
While talking with Chris Jericho on Talk is Jericho, Jay discussed how important Rhodes' guidance has been. Here is the full quote:
"He does the training for the women, so he kinda knows how all of us move, what moves we do and how we wrestle. It's cool that he gets to be our coach for the matches because he already has an idea in his head about how everything will work. He's been so helpful to all of us, to go to training and he pretty much coaches all the women's matches like you said, besides Kenny and Shida or whatever, but yeah he's helped me tonnes. I feel like he really cares too, so it's nice to have someone too who knows all your moves, knows what you can do good, and help you look good when you go out there. Because that's important, especially with me being new.

"To imagine someone like him helping me out, I still don't wrap my head around it, but it's great. I'm so thankful for him.

"Of course we're all tough, but he's very endearing and he really cares so I think it helps us, since we are women, so it makes it easier to listen and hear what he's saying. He's very personable too, so yeah, it's good.

"Tuesday nights when we get here, he has training. Wednesdays he'll have training too before Dynamite. He actually does training for the unsigned girls as well. He does a session from 12-1 with them, and then the signed ladies train from 1-2. So he's helping everybody. And then, on taped days, same thing. I think a lot of the time he'll do the same lesson (for both signed and unsigned), he might just do it differently with both groups.

"Today, for example, like a lot of days we are in the ring for physical stuff, but today he talked about timing and just knowing how to work with time cues and stuff like that, and stuff we have to work on. One day, for example, we had to work on strikes, because that week our strikes looked bad on TV. So he'll feed off of what happens that week on Dynamite or Dark, and kind of go off that for the next week and what we need to work on."
Dustin Rhodes joined All Elite Wrestling prior to their first pay per view in 2019. While he has been used consistently on television, he continues to work behind the scenes as well. Additionally, he announced he would be opening his own wrestling school last year.
If you use this transcription please credit WrestleTalk.com and link back to this page.
What are your thoughts on the above story? Let us know in the comments on Twitter or Facebook.