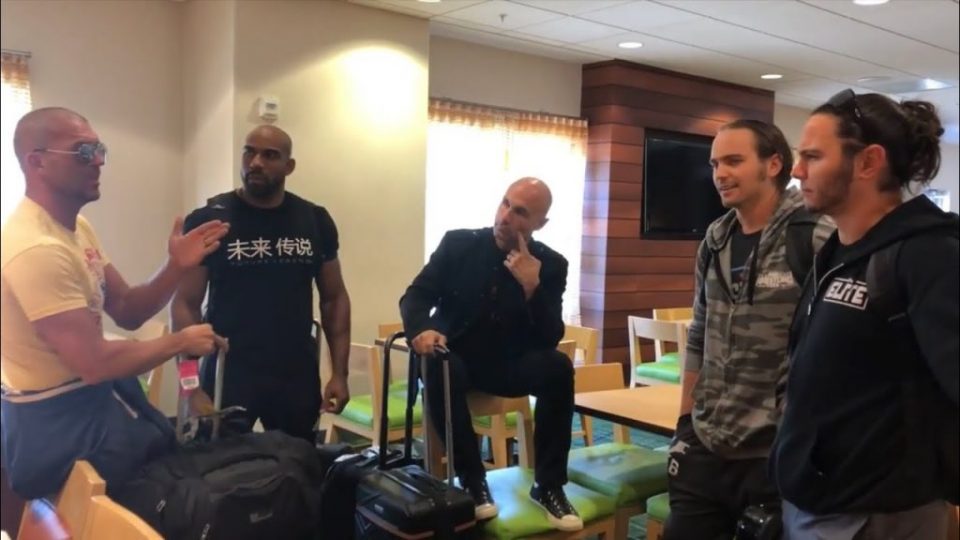 In 2018, Ring of Honor officials revealed that the contracts of Scorpio Sky, Frankie Kazarian and Christopher Daniels were coming to an end at the end of the year and would not be renewed.
The trio known as SoCal Uncensored then spent most of 2018 trying to win championships in the promotion, knowing that ROH would have to re-sign them if they all held gold by the end of the year.
Daniels, Sky and Kazarian all opted to sign with All Elite Wrestling rather than re-signing with ROH. Speaking on Chris Jericho's Talk is Jericho podcast, Daniels revealed that the planned ending of the storyline would never have been the trio leave ROH:
"When we started, this was before any idea of AEW. For 10 1/2 months of it, there was no possibility that we'd go anywhere else".
On the intended conclusion of the story, the former ROH World Champion revealed that the actual plan would have seen him retire from wrestling altogether:
"When we pitched the idea, the original idea was that it might be my transition out of the ring. My idea in January 2018 was Frankie and Sky would be there, I wouldn't get my contract renewed, and I would return as whatever the authority figure was going to be. I thought, 'I'll be 49, that's a good number to transition out of the ring.' Now, I am 49, and I realize, 'I don't want to get out of the ring.'"
Daniels teamed with Kazarian and Scorpio Sky to take on CIMA, T-Hawk, and El Lindaman in six-man tag team action at AEW Double or Nothing. Daniels and CIMA are set to go one-on-one at AEW's next show later this month, Fyter Fest.
There is no word on if Daniels has any plans to step away from the ring anytime soon now he is signed with All Elite Wrestling.
Thanks to Fightful for the transcription.