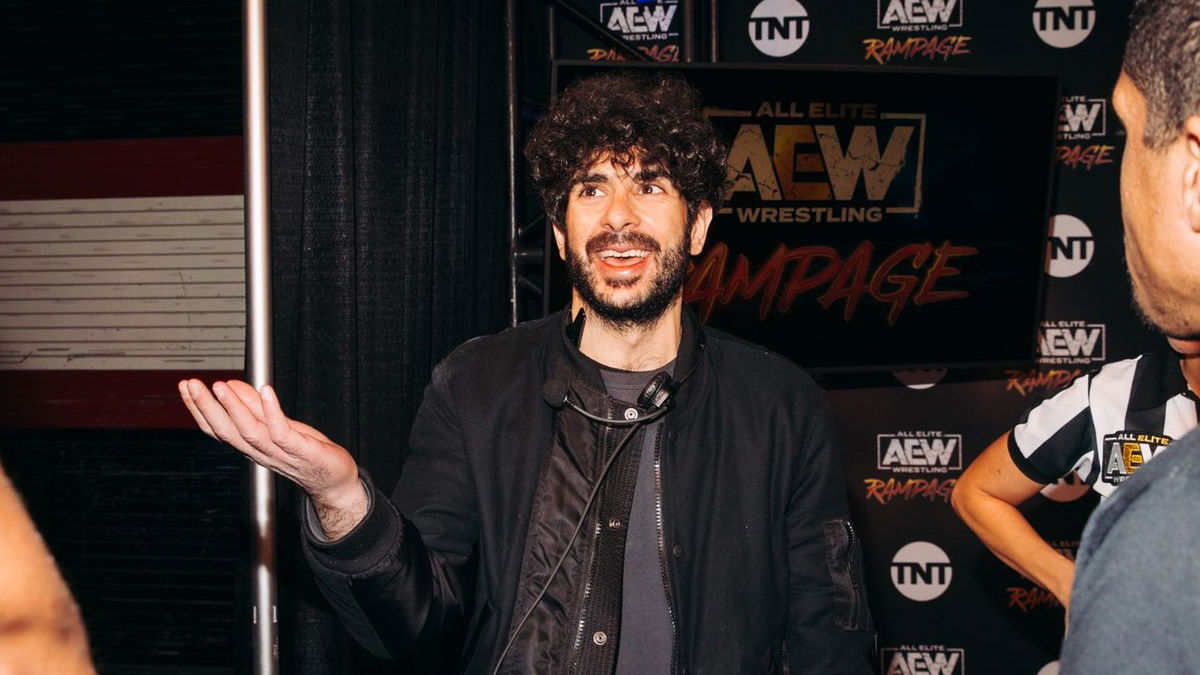 AEW star Matt Hardy has commented on the promotion's creative process, discussing Tony Khan's involvement in his creative plans.
During an interview with the Daily Mail Online, Hardy recalled previous matches, noting that Tony Khan actually came to the Hardy Compound for the filming of the Elite Deletion match in 2020.
Hardy noted that Khan was less involved in the production of the more recent Final Deletion match, but noted that he still spoke with Khan a lot ahead of filming:
"Well, with the Elite Deletion, Tony actually came out here, and I think we had too big of a crew at that point whenever I did the match with Sammy, and he enjoyed it.
"It's so funny, he went down to my arcade, and he started playing on one of my wrestling machines. So I said we should probably get back out, we don't want to waste all our time down here just having a party.
"But no, we had a blast doing that, and then for the Final Deletion, actually, Sanjay Dutt was the producer or coach that was kind of in charge.
"We talked with Tony about it, and we kind of explained our vision, and how we thought it should go, and then he just kind of trusted us to do it, and we went out and we did it.
"There were a couple of things that were challenging. We'd never done a cinematic match before, and had to deal with the elements, like having rain and whatnot.
"We had a lot of rain that night, so it was pretty difficult that last shot in the firm deletion where you see the AEW Hardy boy sign and it lights on fire.
"I mean, that was very challenging, because it was starting to rain very hard at that point. We did that earlier in the night, and we had some stuff we're going to do to highlight Jeff more, considering it was his first match back – technically, even though it was the cinematic match – It was the first time you were seeing him in a wrestling environment, so to say, we wanted to highlight him more.
"But we had to cut some stuff out because it just the location we were in, and it was raining and we just could shoot at that point."
Sharing his overall thoughts on Tony Khan, Hardy said:
'He is an amazing human being overall. I love working with him. He's like the most fair boss, and he very much values us talent as human beings.
"There's sometimes where you can work for people, and you know you hear this about WWE a lot, sometimes you just feel like you're a cog in a machine.
"And they use you as long as you're fully functioning and the machine continues to run. Whenever you're taking out they put another cog in.
But with Tony, if I'm not on shows, if we have a pay-per-view week and I have something on dynamite, and there's a lot Friday on Rampage.
"If I'm not on the pay-per-view, he'll just say yeah, go ahead, go home be with your kids be with your family. That's very important to him.
"He really considers his employees as human beings, and it's very important to him that they get to spend as much time with their family, and they actually get to have their own lives outside of AEW.
Also, just the way he allows guys to do like signings, cons and whatnot. You know, autograph appearances, sometimes appearances, even in indie shows, whatever may be.
"And he's very generous and very giving and very fair. He just wants what's best for the human being and the talent.'
Matt Hardy recently praised an AEW star, calling him an incredible talent, which you can read more about right here.
If you want to stay fully updated on all the latest wrestling news, click the red bell in the bottom right of your screen to receive notifications from WrestleTalk.com straight to your device!