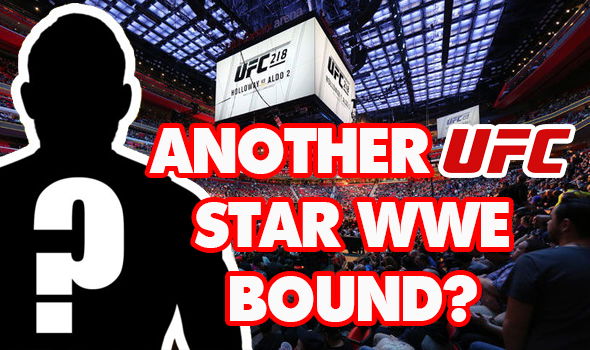 Well I guess if everyone else is doing it, I think I might move to WWE from UFC. Now all I need is to move from bed to UFC and I'm half-way.
Ah, the famous four horsewomen of UFC, only one of which anyone had ever heard of, and in fact she's quite famous now, that Rousey girl.
Anyway, it seems like Ronda's just the latest in a long line of UFC stars wanting to end up in big Vince's ring at some point. If only Dana White would allow Vince inside his ring.
The latest UFC fighter to express an interest is Paige VanZant. VanZant, who currently holds the rather uninspiring UFC record of four wins and three losses, spoke about her love of WWE at UFC Fight Night 127 in London over the weekend.
"It's just another platform for us UFC fighters to make a name for ourselves. I know Ronda is going to do awesome at it, and she's going to make a name for herself in the WWE," she said.
VanZant added: "I'm a fighter first and foremost, but if the opportunity ever came knocking, I'm not one to turn opportunities down. I think it's an amazing organization, and I'd definitely love to work with them."
It wouldn't be the first time VanZant finds herself in unusual territory either, as she was runner-up in Dancing with the Stars in…2016, apparently. She also won a thing called Chopped, which I imagine is some sort of decapitation-based reality TV show – oh, apparently it's a cooking show. I still think my idea was better.
Anyway, she's clearly interested, and judging by the three photos I have seen of her, she's certainly got the look that Vince McMahon likes in his women's division. She's an ex-model after all.
Now we just have to wait and see who the first WWE women's division fighter to move to UFC will be. My bet is on that new girl Ronda Rousey, I reckon she could take a kick – just ask Holly Holm.
Anyway, I'm off to write a book about all these UFC to WWE rumors. I reckon it'll be a real Paige turner.