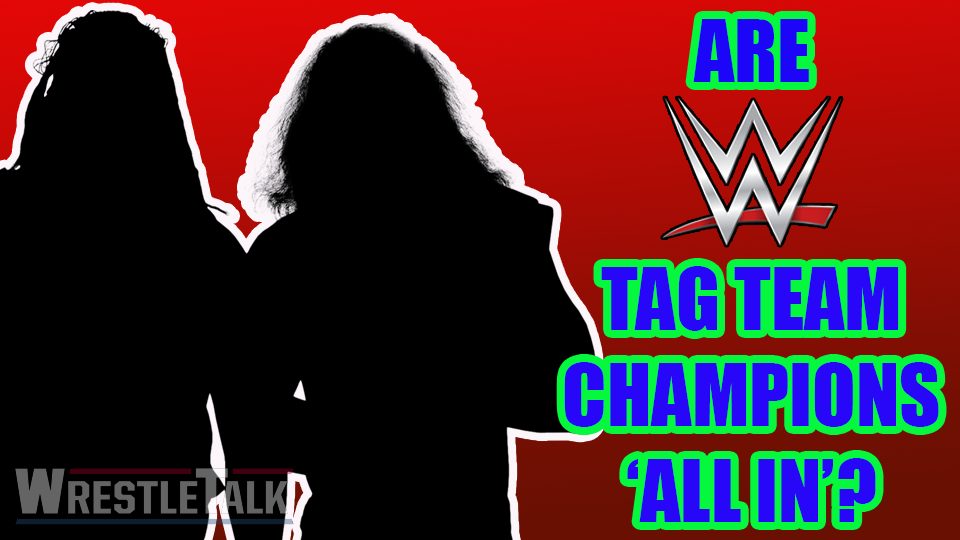 Those cheeky Young Bucks do like to stir that rumor pot, don't they? At the G1 Climax Special press conference, ahead of their massive show in California, the current IWGP Heavyweight Tag Team Champions discussed (among other things) their current goals and what they have planned in the long-term. Which included a seemingly harmless joke about the doubles division within the WWE.
The Bucks were quoted in saying:
Nick Jackson: At this point, I'll be honest, we don't have any more titles to win. I'm proud of everyone we have won. So, now, it's really all about making money and one own personal goal we'd like to have is to be known as the best tag-team of all time.

Matt Jackson: How cool would it be to win the WWE Tag Team Championship belts and not even have to perform on their show?
This adds to the recent speculation of the Bucks making the move to WWE once there ROH contracts are up and they had to be aware that someone in the wrestling world would pick up on this. That someone was an old friend of the 'Bucks of Youth'. One half of the Raw Tag Team Champions, Matt Hardy.
What are these FANTASTICAL FANCIES that you speak of, Bucks of Youth?

September 1st? pic.twitter.com/AVmlTy0dvS

— MATT HARDY (@MATTHARDYBRAND) July 9, 2018
This is almost certainly light-hearted banter between good friends. But if the Elite can battle the New Day at E3, what's to say the Deleters of Worlds can't appear at 'All In' on September 1st? Surely if WWE were seriously interested in snapping up the Bucks, this would be a very interesting way of getting them on their good side.
Do you think the Deleters of Worlds could be 'All In'? Let us know in the comments below or on Twitter. Don't forget to check out our Discord chat, where you can talk to all of your favorite WrestleTalk writers.