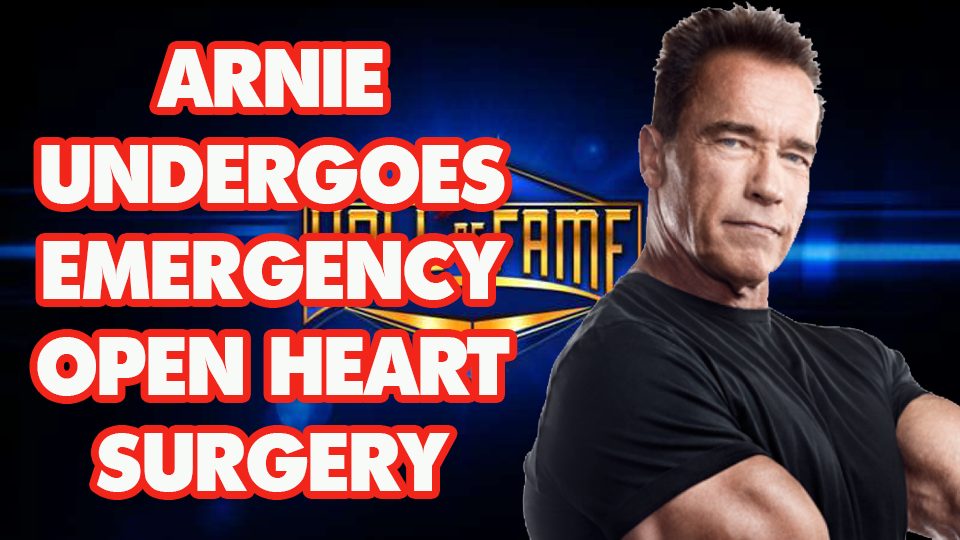 Former California governor and WWE Hall of Famer Arnold Schwarzenegger received emergency open heart surgery Thursday after an experimental cardiac procedure caused pulmonary distress, according to TMZ.
The 70-year-old star of hit films like "Total Recall," "The Running Man" and "Predator" was admitted to Cedars-Sinai Hospital in Los Angeles Thursday for a catheter valve replacement. After the surgery failed, doctors immediately prepared him for emergency open-heart surgery, which lasted several hours. Schwarzenegger, who had a congenital heart defect in 1997, was replacing the value he received to repair that original ailment.
"That 1997 replacement valve was never meant to be permanent and has outlived its life expectancy," said Daniel Ketchell, Schwarzenegger's publicist, in a statement made on Twitter. "So he chose to replace it yesterday through a less-invasive catheter valve replacement. During that procedure, an open-heart surgery team was prepared, as they frequently are in these circumstances, in case the catheter procedure was unable to be performed."
According to Ketchell, Schwarzenegger's emergency surgery was a success and that he was in stable condition. In fact, when the Governator woke up, he told Ketchell jokingly "I'm back," paraphrasing his iconic line of dialogue from the motion picture classic "The Terminator."
Update: @Schwarzenegger is awake and his first words were actually "I'm back", so he is in good spirits. https://t.co/bJ4pxqS8l6

— Daniel Ketchell (@ketch) March 30, 2018
Schwarzenegger has participated in some interesting wrestling-related moments over the years. Most notably, he was bestowed the title of World Box Office Champion in 1999, receiving his own personalized World Heavyweight Title belt by Vince McMahon himself — and got into a bit of scuffle with Triple H later on in the evening.
He had the opportunity to induct the legendary Bruno Sammartino into the WWE Hall of Fame in 2013…
Only to be himself inducted in two years later…
There is no word on when he will be released from Cedars-Sinai, but everyone here at WrestleTalk.com wishes Arnold a speedy and full recovery.