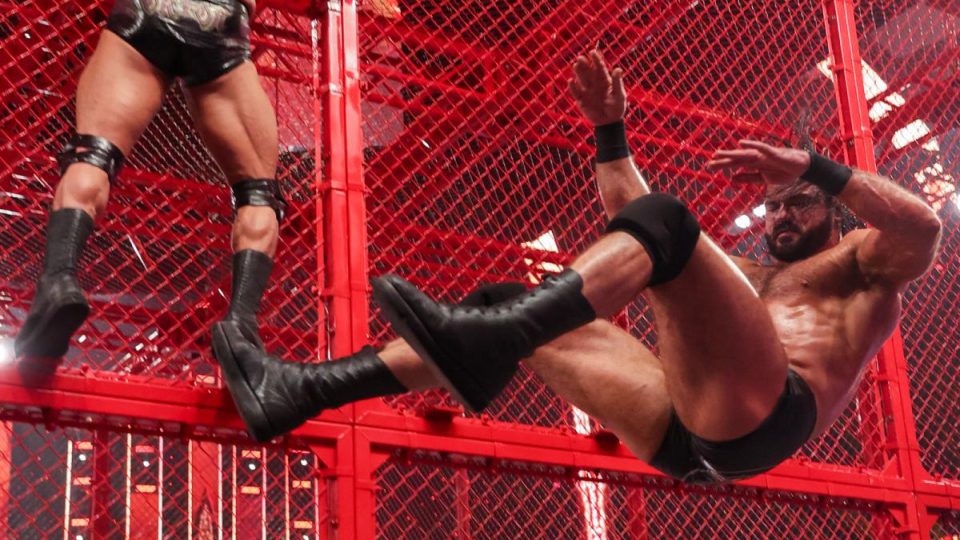 Some interesting backstage news has come to light regarding the bump Drew McIntyre took off the Hell in a Cell through the announce desk.
McIntyre and Orton were both halfway up/down the cell when McIntyre fell, breaking through the announce desk on his landing, during the WWE Title match.
Speaking on Wrestling Observer Radio, Dave Meltzer said:
"Drew Galloway, when he was a kid, saw the match with Shawn Michaels and The Undertaker in the very first Hell in the Cell match and this was the bump Shawn Michaels took in that match. I guess there was a part of him that wanted to take that bump and so he did."
Orton was victorious in the match and became a 14-time WWE World Champion, a feat only Triple H (14), John Cena (16) and Ric Flair (16) have matched or bettered.
Quote via WrestlingNews.co