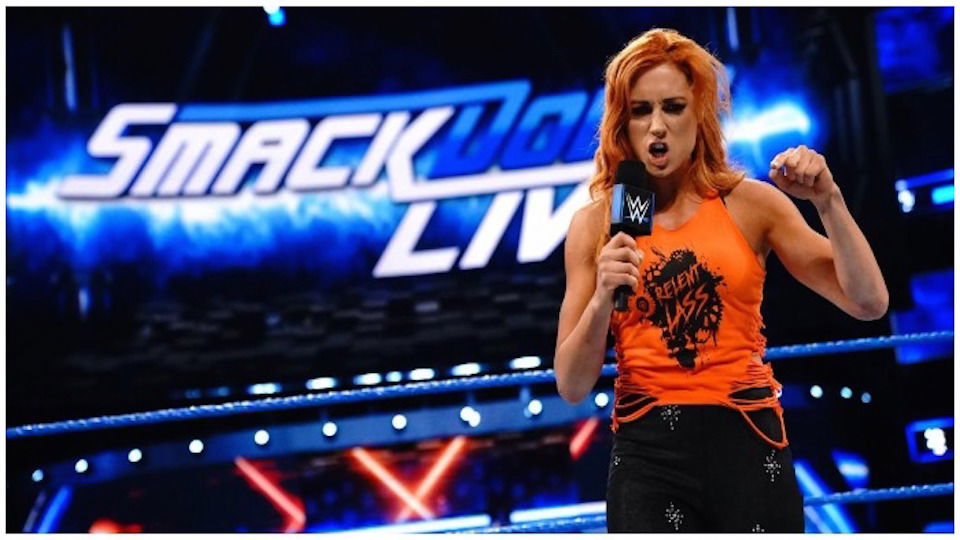 Throughout last night's episode of SmackDown Live, a "big surprise" to be announced by Becky Lynch was teased.
But what could it be? A stipulation for her match with Charlotte at Super ShowDown? Perhaps she had an illegitimate child who was now a WWE Superstar?
Nope, neither of those things. It was a poster.
Becky had taken to Twitter earlier in the week to complain about not being on the Super ShowDown poster, which, fair enough, does seem a bit wrong given that she is one of the top four champions in the company.
She therefore decided to design her own poster, and unveiled it last night. You can see her artwork below.
Even though she ran out into my spotlight again, the people should have this. #boothewoo pic.twitter.com/TBbMd2Gc5y

— Rebecca Quin (@BeckyLynchWWE) 3 October 2018

Fair enough, it's a nice poster, but not really something that was worth teasing for two hours.
Surprisingly, after further taunts, Charlotte wasn't best please with her former best friend's antics, so out she can to beat up Becky, standing tall as they head into Saturday's title match.
Becky really ought to hold onto the belt here. She's the hottest thing on SmackDown right now, despite lame segments like last night, so the longer she has that strap the better.