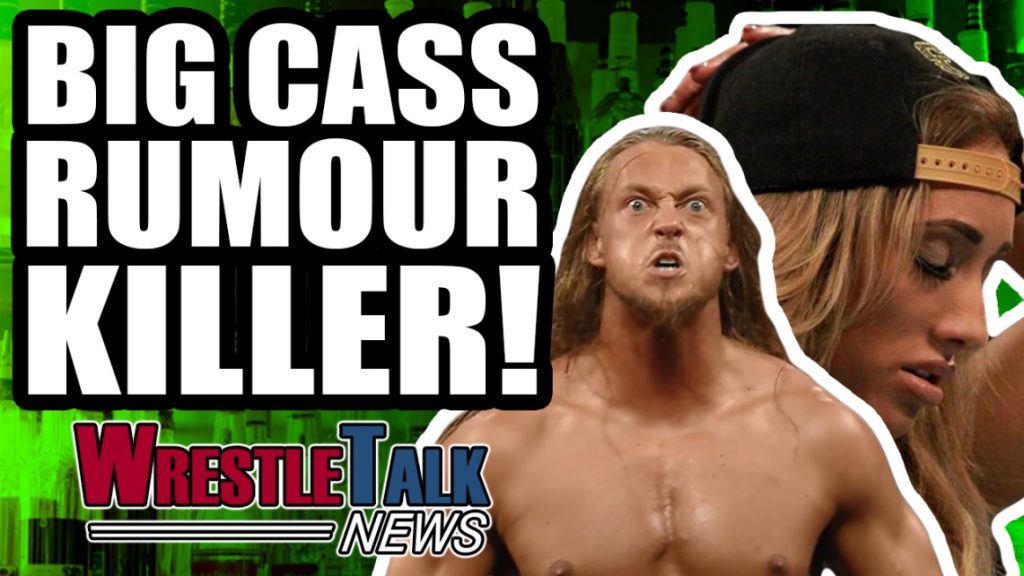 Rey Mysterio Announced As WWE2K19 Pre-Order Bonus
After announcing last week that AJ Styles would be the cover star for WWE2K19, it was revealed on Raw last night that former World Heavyweight Champion Rey Mysterio will be the game's pre-order bonus. Ryan Satin of Pro Wrestling Sheet – who correctly reported that Styles would be the cover star – claimed that Ronda Rousey would be the game's pre-order bonus, but it seems she will be available to play for everyone. Unless she's DLC or in a Loot Box or some other deluxe edition nonsense. Whatever happened to just buying a game and playing it?
Mysterio signing on as a pre-order bonus is interesting as that has often led to those wrestlers signing some sort of deal with WWE. Ultimate Warrior made his return to the company after WWE2K14, Sting made his WWE debut after WWE2K15, Goldberg returned after WWE2K17 as did Kurt Angle after WWE2K18. Still waiting on that Terminator debut, though. A Mysterio WWE return has been reportedly on the cards since his surprise entrance in the 2018 Royal Rumble, and he made an appearance for the company at the Greatest Royal Rumble in Saudi Arabia. Mysterio has also been working with New Japan Pro Wrestling, first at Strong Style Evolved where an injury kept him off a card but he set up feuds with the likes of Marty Scurll and Will Ospreay , and recently at Dominion where he teamed with Jushin "Thunder" Liger and Hiroshi Tanahashi's magnificent hair to take on Bullet Club. Mysterio is also scheduled to be All In, and there are rumours he will be at TripleMania and the G1 Special in San Francisco.
Speaking with Lucha Central last week in San Diego on June 19th – which is now officially Rey Mysterio Day so mark that in your calendars – Mysterio said that he and WWE were negotiating a 3-year deal for his return to the company. Although Lucha Central notes that nothing has been signed yet, and speculate that the deal hangs on WWE granting Mysterio's request to work a part-time schedule.
Hell In A Cell Matches Leaked?
If anything is close, perhaps we could see him at WWE's Hell in a Cell from San Antonio on September 16th . Get ready boys and girls, as it's time to grab your 'card subject to change' markers, as a local ABC affiliate has advertised a couple of matches for the PPV. This of course doesn't mean anything is set in stone, but the two matches announced were Kevin Owens vs. Roman Reigns and AJ Styles vs. Samoa Joe for the WWE Championship. Let the rampant speculation begin!