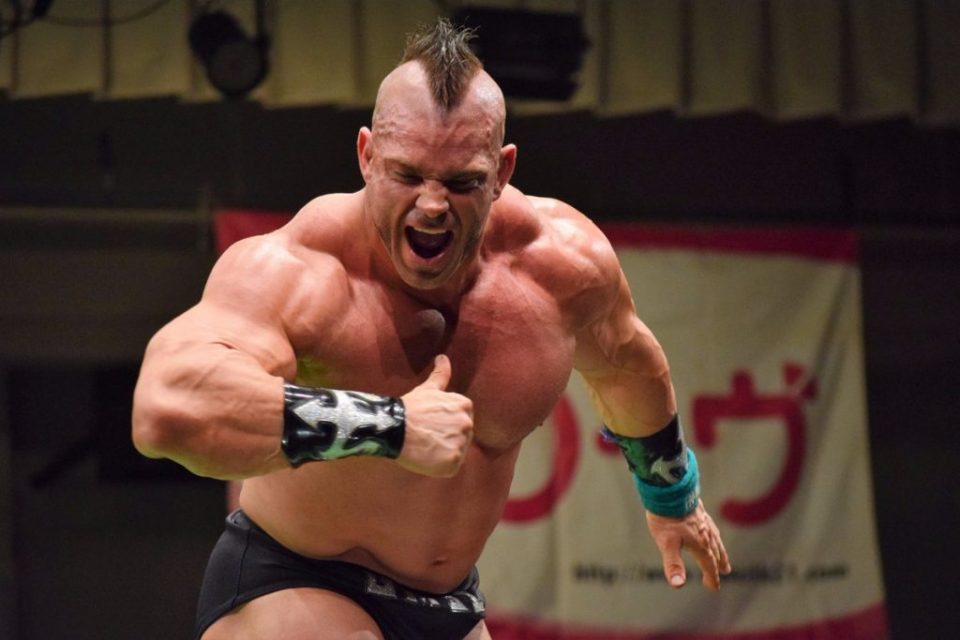 Earlier this month it was reported that former Impact World Champion Brian Cage had signed with All Elite Wrestling and would be debuting in the near future. However, his wife strongly denied these reports.
In a video uploaded to his Instagram page, Cage denied the reports that he is part of AEW right now, but seemingly did not deny that the new promotion had offered him a deal.
https://www.instagram.com/tv/B7sX1d9Fn5k/?utm_source=ig_embed
While discussing his future, Cage noted that he recently tore his bicep and would be taking some time off to recover.
"I know there's been a lot of speculation on what's going on with me, where I'm going. Rumors that I signed here, that I signed there, all kinds of stuff. I haven't answered much and I've been keeping to myself about it because, yeah, my contract did come to an end with IMPACT Wrestling. They did make me an offer to stay, as did multiple other companies. And while I was mulling all that over, unfortunately, I tore my bicep. I was trying to stay positive about it, and it was looking like I was going to need surgery," Cage said, "if it's required but not necessary, and I didn't want to say anything until I knew what was going on.

"So as of now, I am set to get surgery this Monday. I am not technically with any group right now at all. I did like I said have a bunch of amazing offers from all over the place and I'm just hoping they're still there as soon as I heal up. As far as that goes, healing up, I wish I had an ideal time frame. Some people are saying it could take up to six months to recover. I'm a machine so I'm destined to do it faster than that and I know a lot of top tier athletes have done it pretty quick, and that's almost my goal now too, try to be optimistic and looking at positives."
In the post, Cage noted that he had received offers from "multiple other companies". Eagle-eyed fans also noted that he included WWE, Ring of Honor, AEW, Impact Wrestling and NJPW in the hashtags after his message, suggesting these are the companies that have approached him.
Make sure you stay tuned to WrestleTalk.com for the latest on Brian Cage's future.
Thanks to WrestleZone for the transcription.