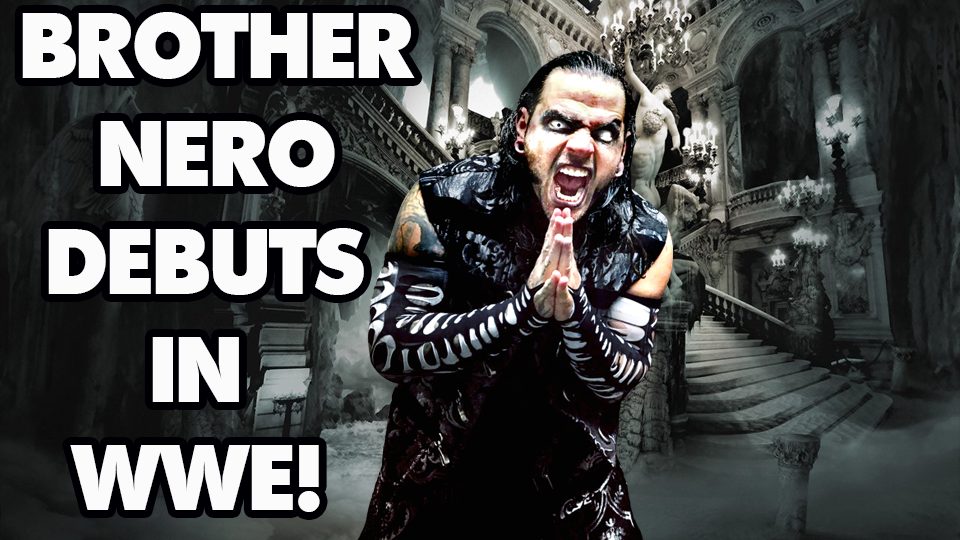 During 'Woken' Matt Hardy's 'Ultimate Deletion' of Bray Wyatt last night on Raw, fans were treated to a very special cameo from the Hardy Compound as Brother Nero (Jeff Hardy to the uninitiated) finally made his debut in WWE.
In the closing minutes of the "match" by the Lake of Reincarnation, Wyatt flipped over Skarsgård the Dilapidated Boat to find Señor Benjamin lying underneath with an inflatable globe in hand – what an enjoyable sentence to write. After tossing the globe to the 'Eater of Worlds', Benjamin began to recite Wyatt's rendition of "He's Got the Whole World in His Hands". Wyatt stared at the globe in a trance-like state as Jeff Hardy, in full 'Brother Nero' attire, appeared at his side and continued the song before disappearing just as fast.
https://twitter.com/totaldivaseps/status/975933826110193665
Jeff Hardy made his surprise return to WWE alongside his brother Matt at last year's WrestleMania where the pair managed to shock the world and win the WWE Raw Tag Team Championships in a grueling multi-team ladder match. Jeff was unfortunately injured in September with a torn rotator cuff and labrum that required surgery and has been on the sidelines ever since, only appearing in non-physical roles such as participating in the Raw 25 poker game skit.
It was previously reported that Jeff had filmed the cameo for his brother's 'Ultimate Deletion' segment. With his recent DWI arrest, however, rumors began to speculate whether WWE would keep the appearance in the final cut for Raw or if they would simply edit it out entirely to protect themselves of any negative backlash.
Luckily, for fans of the character, the inclusion of Brother Nero remained intact and we finally have him in WWE. It's still unclear, however, if the persona will lead Jeff into a singles run or whether he will remain by his brother's side when he finally returns from injury as a full-time in-ring performer once again.