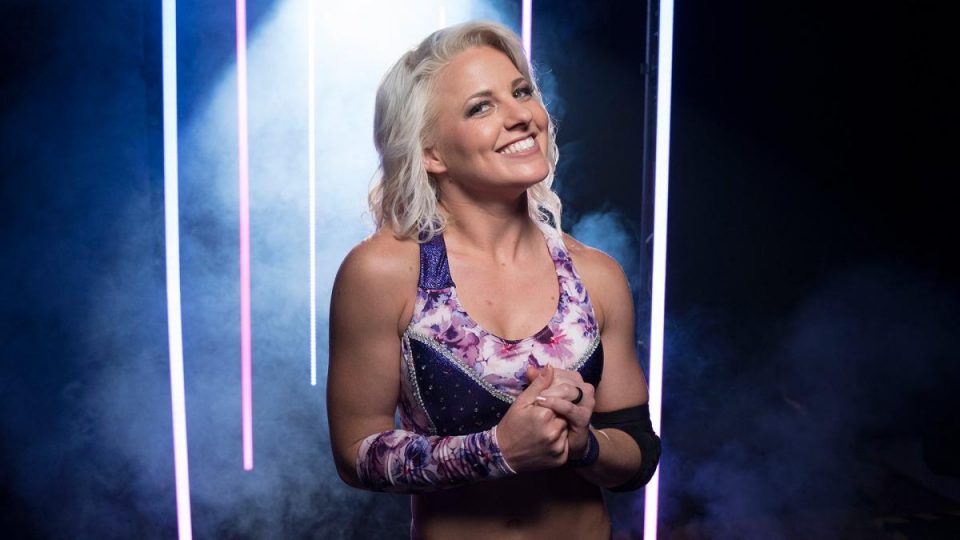 Candice LeRae returned to WWE on September 26 2022 having not competed since July 2021 at NXT Great American Bash.
LeRae, who is married to Johnny Gargano, gave birth to their son on 17 February 2022, revealing his name to be Quill Gargano.
Speaking on the Ryan Satin Out of Character podcast, Candice discussed how the birth of Quill had impacted both their wrestling careers, saying:
"Johnny, obviously, he took time off to be with me and the baby, we wanted to make sure there was a guarantee we would have time off. His contract expired and he just took the time off."
Praising the mindset of her husband, LeRae explained:
"I don't think people give him enough credit for what he really sacrificed and put on hold for me as well. He saw me and was like, 'She's putting everything on pause, I can do the same.'"
Sharing the importance of the time together, LeRae focused on the positive experience, saying:
"We were there together and I think he was appreciating for his body to have the time off."
LeRae providing further details of the latter stages of her pregnancy, explaining:
"I want to say about a week or two after (the rest period) I gave birth and we had a not planned C-section, but my body bounced back pretty quickly, and I didn't have so many issues after. I was very very lucky."
Whilst there was clearly no rush for either of them to get back to the ring, Candice took tentative steps to see how ready she would be, describing what came next:
"About two or three weeks after, I was like, 'I wonder how soon the doctors will clear me,' to just get back in the ring and let me roll a little and see if I want to do this again. By my six-week check-up, I was cleared for any physicality and by week eight I was already back in the ring and rolling around to see if I wanted to do it again."
LeRae would then go on to note it was the longest period that she had been away from the ring.
Gargano would return to WWE on August 22, appearing on Raw, with LeRae returning just over a month later on the same brand.
Quotes from Fightful.
Check out WrestleShop.com for all your favorite WrestleTalk merch, the WrestleTalk Magazine, wrestling shirts for grown-ups, and more!