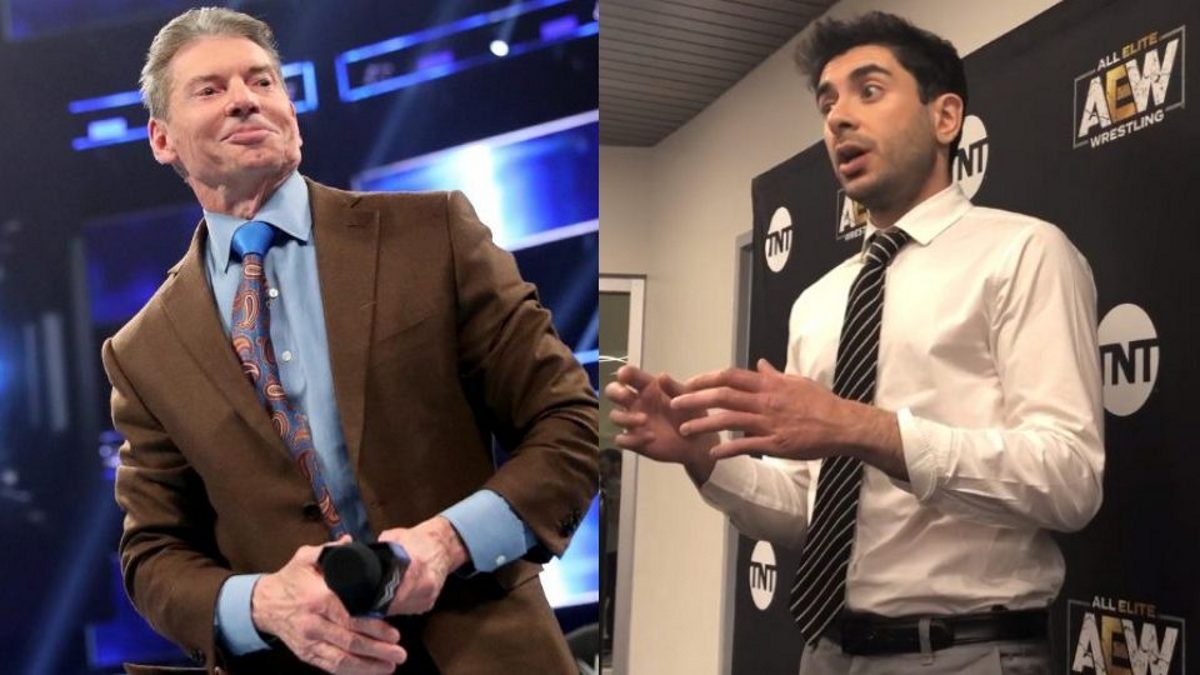 CNBC has reported that not only are AEW's Shahid & Tony Khan interested in WWE, they may want to merge the two companies.
Speaking to sources who wished to remain unnamed, the report states:
"The Khans, who also own the National Football League's Jacksonville Jaguars and the Premier League's Fulham F.C., could partner with a strategic media company to share the intellectual property while merging the wrestling leagues, said the people, who asked not to be named because the discussions are private. AEW has a TV carriage rights agreement with Warner Bros. Discovery's TNT and TBS."
'The people' also go on to tell CNBC that not only is the Khan family open to merging, they also are open to continuing to work with Vince McMahon himself.
With CNBC writing:
"The Khans are open to discussing a potential role for McMahon, 77, after a sale but haven't yet had those talks, one of the people said."
It is worth noting that elsewhere in the report, it is acknowledged that a merger would be "a long shot."
This comes after Barrons reported earlier that AEW (the Khans) are "in the pool of potential buyers" for WWE.
Tony Khan recently said in an interview that he was following news about a WWE sale "very closely".
On January 6, using his power as majority owner, Vince McMahon put himself and former WWE presidents George Barrios and Michelle Wilson back on the company's Board of Directors, disposing of JoEllen Lyons Dillon, Jeffrey R Speed, and Alan M Wexler in the process.
McMahon had stated that his intention was to facilitate a sale of the company.
He changed bylaws to ensure that no sale or media rights deal could be completed without his approval.
Upon McMahon's return, two further Board members resigned of their own volition, those being Man Jit Singh – who was the one heading up the Board's investigation into McMahon – and Ignace Lahoud.
Stephanie McMahon then resigned from her role as co-CEO and Chairwoman and her position on the Board on January 10, as Vince McMahon was elected Executive Chairman.
There has been much speculation that Vince McMahon was looking to sell to a party that would commit to keeping him in charge of the company despite the multiple sexual assault allegations that have surfaced in the past year that led to his initial 'retirement' in July.
It's important to make clear that there has not been an official announcement regarding a sale to Saudi Arabia yet, so we'll obviously keep you updated so keep an eye on the homepage and Twitter for anything else that breaks.
You can keep up with all the latest news and updates on a potential WWE sale by clicking here.
Think you're a wrestling mastermind? Well you can prove it by taking quizzes in our brand new quiz section! Don't forget to tweet us your results!