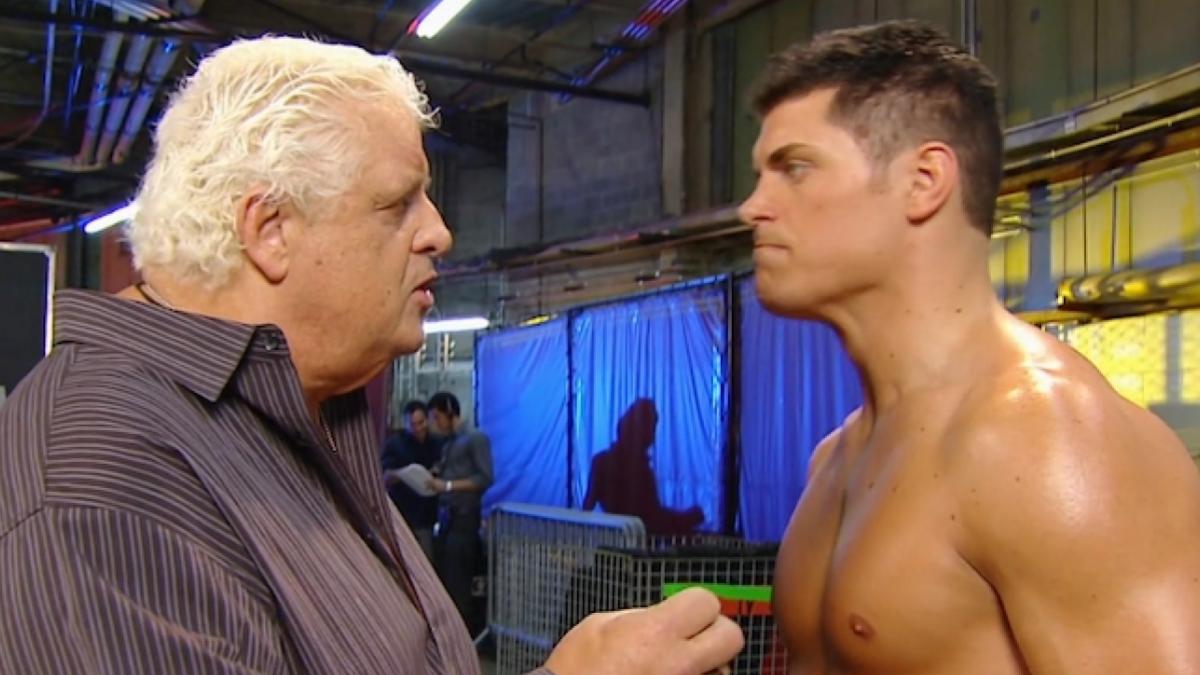 Cody Rhodes has opened up about his 'intense jealousy' towards those who were trained by his late father Dusty Rhodes at the WWE Performance Center.
At WrestleMania 39, Cody will challenge for Roman Reigns' WWE Undisputed Universal Championship.
It has been pointed out numerous times throughout this rivalry that Dusty Rhodes helped to train Roman Reigns, and numerous other top WWE stars, during his time as a coach at the Performance Center, before his passing in 2015.
Speaking on the Sports Illustrated Media podcast, Cody admitted that he did feel some jealousy towards the Performance Center names who got to learn from his father.
Opening up about his jealousy, Cody said:
"I think the jealousy was probably more intense than I even want to admit, and it started actually before he had even passed when NXT was down the street from my house in Winter Park near Orlando there and they were first doing their TakeOvers.
"It started even before because I wanted an experience as far as they were getting. I wanted to be in Dusty's communications classes as he called it, but it was a promo class.
"I wanted to know what he was sharing with them. We'd never had that interaction. When he was a writer for WWE and I was brought up on the road, he asked to be taken off the road and he went to Florida and started that job, so we never were really truly a coach and a player.
"It was an intense jealousy. It only furthered when I had slipped myself down the card and you're seeing, specifically the ones that were tough to watch were Charlotte, Roman, Mox, Seth, Kevin, Sami, Sasha, Bayley, those were very tough to watch and I definitely lashed out.
"I lashed out at Hunter too as well because he was the one who would be like, 'These are the Dusty's kids.' Me and my sister Teil hated that, but we also couldn't say we hated it because they're doing great and they're representing him.
"They're almost representing him better than I am. That's why it took time. I even heard someone say, and I might have been the one to say it backstage, like you know at this point it's fair game, I'm adjusted to it.
"I think the only reason I'm adjusted to it is because I caught up. That's what it was about, like, I wanted to catch up. These guys are doing great. I don't want to knock them or anything like that.
"I just want to catch up to their level. They had Dusty Rhodes as a coach. Now the guys in NXT have Shawn Michaels as a coach.
"I had a different experience, and to be able to catch up to all of them took me a while. It makes for a different feeling about it."
Cody Rhodes also addressed his current relationship with Triple H, which you can read more about right here.
Transcription via WrestlingNews.co. 
Think you're a wrestling mastermind? Well you can prove it by taking quizzes in our brand new quiz section! Don't forget to tweet us your results!