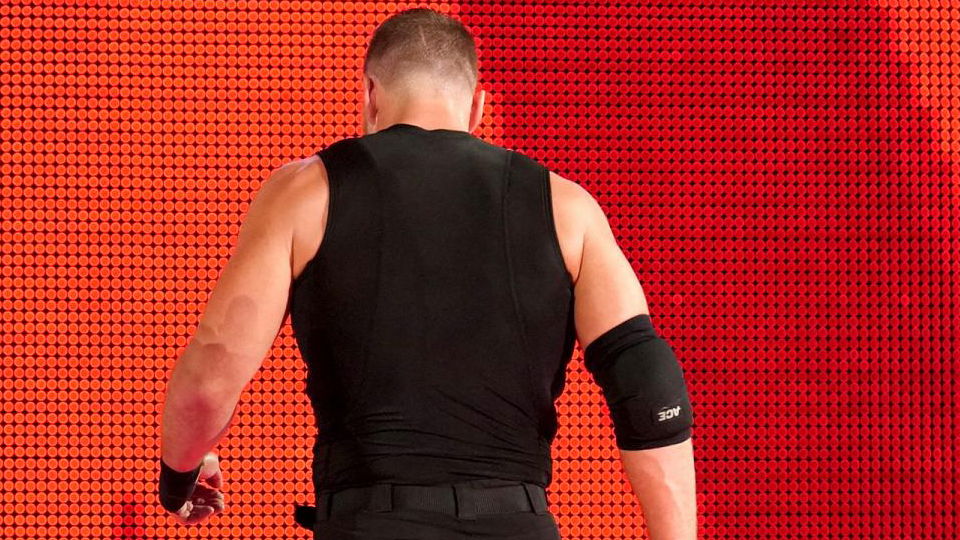 In last night's Raw main event, Braun Strowman, Dolph Ziggler and Drew McIntyre defeated The Shield when McIntyre pinned Ambrose following a Claymore kick.
But WWE evening up the score with 50-50 booking following Super Showdown was not the big story of the match.
That came afterwards when Ambrose, devastated that he had been the man to let the side down, grumpily stormed to the back without looking at or speaking to his Shield teammates. Rollins and Reigns watched him walk up the ramp, wearing expressions of bafflement.
The tease that Ambrose will turn on the Shield has been going on for several weeks, since it was pointed out to him by his meddling opponents that he was the only one in the group without a title and that his so-called brothers had not given him a second thought while he was on the shelf injured.
Dissension had been evident since, with a spot at Super Showdown when Ambrose was accidentally clocked by Reigns leading to Ambrose looking like he had sided with his foes, briefly, before coming to his senses and rejoining his team.
Before Ambrose was hurt at the back end of last year there were plans in place for him to turn on Rollins and face him at WrestleMania 34, so this is a direction WWE have been planning on going in for some time. Although it feels far too early to split the newly reformed trio just yet, it appears that the promotion are steadfast on going down that route again.
Do you think Ambrose will turn on the Shield? Let us know in the comments.