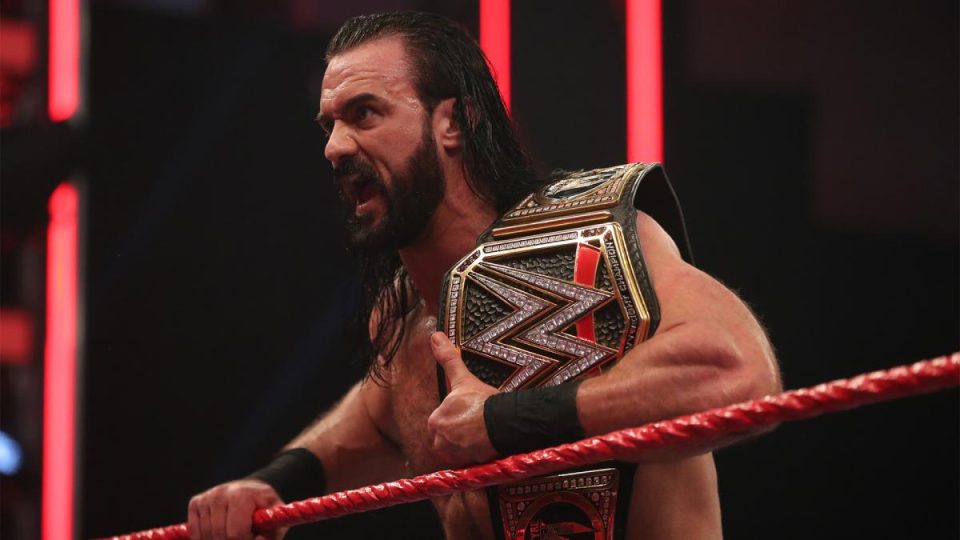 Those who aren't excited about seeing Randy Orton and Drew McIntyre wrestle again at Clash of Champions should probably look away now, and it is being reported that their feud is set to continue for another two months.
In his review of Monday Night Raw, Tom Colohue of Sportskeeda is reporting that the McIntyre and Orton feud will not end at Clash of Champions later this month, but will continue into Hell in a Cell and finish at Survivor Series. in November.
This means that we could be set to see Randy Orton face the WWE Champion at the next three pay-per-view events, with their long-term feud ending at Survivor Series on November 22.
This would also likely suggest that WWE is not planning another Raw vs. NXT vs. SmackDown storyline for Survivor Series. However, it is possible that the WWE Championship could be defended on the show regardless, as was the case last year.
It has been previously reported that WWE was considering having Randy Orton beat Drew McIntyre for the WWE title at some point in their feud, leading to a title match between Edge and Randy Orton at WrestleMania 37.
Would you be interested in seeing Randy Orton and Drew McIntyre feud for the next few months until Survivor Series? Let us know on Twitter.