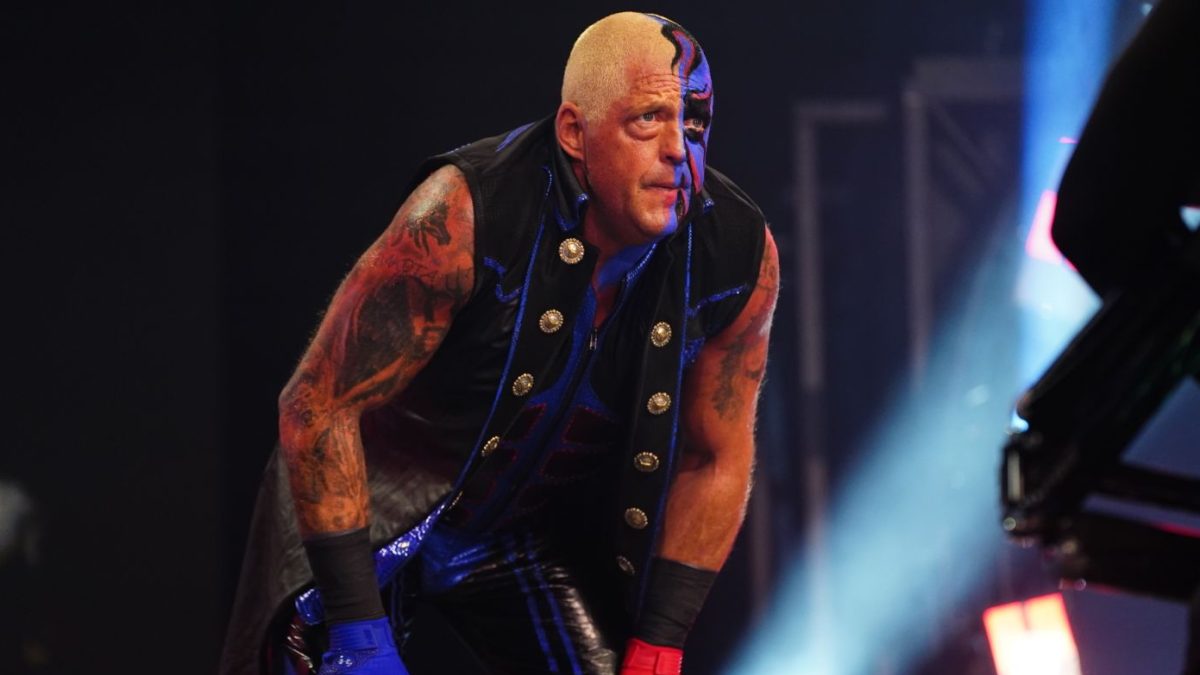 Dustin Rhodes has reflected on his wrestling career, opening up about his current position in AEW.
Throughout his AEW run, Rhodes has received praise from fans for his impressive performances. Speaking on  Way of the Blade, the wrestling veteran stated that he prides himself on being a 'really good storyteller'.
Wanting to contribute as much as possible before he retires, Rhodes said:
"For regular people, they get in the business and become a good pro wrestler. I can understand them getting out and maybe not liking it as much as me, right? Or as much as somebody who was born into it, because you look at the sons of the famous wrestlers, like Mr. Perfect or Barry Windham, like me, like Cody (Rhodes), like — there's a few that really stand out and it's because we were kind of raised around it I think and to be honest with you, our fathers were really good and my father was not a great wrestler, right? He had charisma though. He could shake and tell those stories with his face and bounce around and the people felt that thing and Cody has a little bit of that but to me, I believe that I am the true wrestler out of the family; really good storyteller, really good worker.

"Could I be better? Hell yeah I could. Do I regret anything? Absolutely not, none, zero. I've had a hell of a career and you know, I wanna keep contributing as much as possible before I retire but you know, I look at Sting right now and he's 62 and he's utilized a little bit. He's not utilized a lot (in the ring) and that's good. So I can do this man. I know I can do this but I don't wanna be a Ric Flair, to where I have to wrestle to pay my bills, right? I don't want that. I don't wanna go abuse my body. Utilize me and Tony [Khan's] really good about that; taking good care of me and I know that he will and I believe in that.

"There's a trust thing that I have with Tony. He's been very good to me so that's all I can ask for man and if he asks me to do something, I'm gonna do it (to) the best of my ability and bring a rating because every time I've been on the TV, my ratings have been strong so I'm good, I'm good with it and whatever comes next is great.

"As long as I can stay healthy because let's face it, my knees are hurting, my shoulders are hurting, I need replacements and I put on a little band-aid from time to time to get through and I do a good job of it and I take care of my body and I try and stay in shape and I'm always, always on the go in the gym because I truly do believe if you sit down and you just relax, it's gonna catch up to you real quick and you're gonna die, that's it. You sit, you die. I believe in that, truly so I got to keep stepping."
Rhodes last wrestled on the October 23 edition of AEW Dynamite, losing to Bryan Danielson in the first round of the AEW World Championship Eliminator Tournament.
Quote via POST Wrestling. 
To make sure you stay updated with all the latest wrestling news, add WrestleTalk.com to your Google Discover feed and follow us on Twitter!