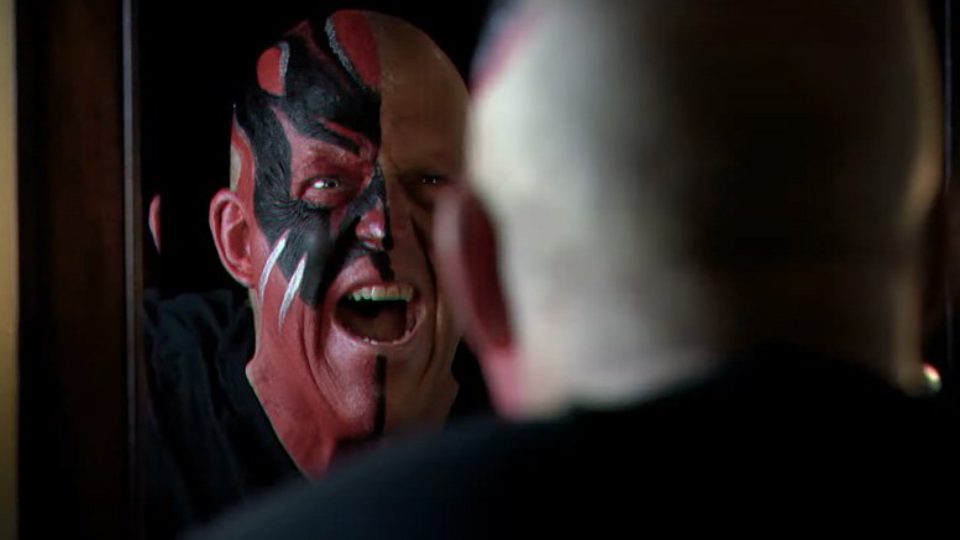 Yesterday, Cody said that his opponent for AEW's first show, 'Double or Nothing' would be announced in a bonus episode of 'Road to Double or Nothing' released at 7pm EST tonight. In the video, it is revealed that Cody will be squaring off with his brother Dustin on May, 25 in Las Vegas.
It was reported three weeks ago that Goldust was done with WWE and although he would deny those claims, it is now clear that Goldust has left the company and will be signing be competing for AEW at their big show.
In the video, Dustin would refer to himself as 'Dustin Rhodes' instead of 'Goldust' and it appears that he had ditched his bizarre WWE gimmick that he said was "ahead of its time". Dustin ditched the gold face paint for a new red and black look, and spoke about the differences between his upbringing compared to his younger brother's. The match will be packed with emotion, with Cody and Dustin clearly both trying to do their best to fill the boots of their late father, "The American Dream", Dusty Rhodes.
Dustin finished off the video by saying this was "one last ride", before rhetorically asking "or is it?" Perhaps this is more than a one-off and Dustin will be signed to All Elite Wrestling on a full-time basis in the very near future.
Are you excited to see Cody vs. Dustin Rhodes at AEW Double or Nothing? Let us know in the comments.
Issue 9 of WrestleTalk Magazine is available NOW worldwide. Order your print or digital copy or subscribe to the next six issues at this link