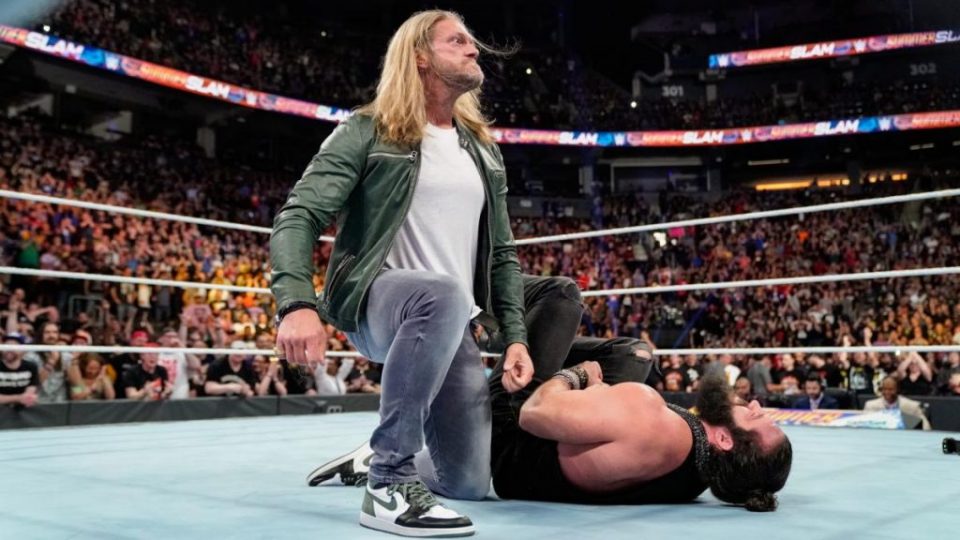 It has been over 8 years since WWE Hall of Famer Edge retired from wrestling due to injury, and unlike most, he has actually stayed retired.
It was understood that Edge's neck was in such a back way that even taking one more bump could potentially paralyze him, so imagine the shock of everyone watching SummerSlam when the Rated R Superstar returned and speared Elias in the middle of the ring.
It is the first bump of any kind that Edge has taken since he retired, and although it wasn't exactly a stiff spear, it was something.
This will doubtless get fans excited about a potential Edge return, but there is nothing to suggest that this is the start of a comeback for him.
More than likely it was a chance for a home country pop for Edge and a way of making the fans happy after Elias dished out all of his favourite "your home town sucks" insults.
Either way, it was great to see Edge in fine spirits and in good physical condition.