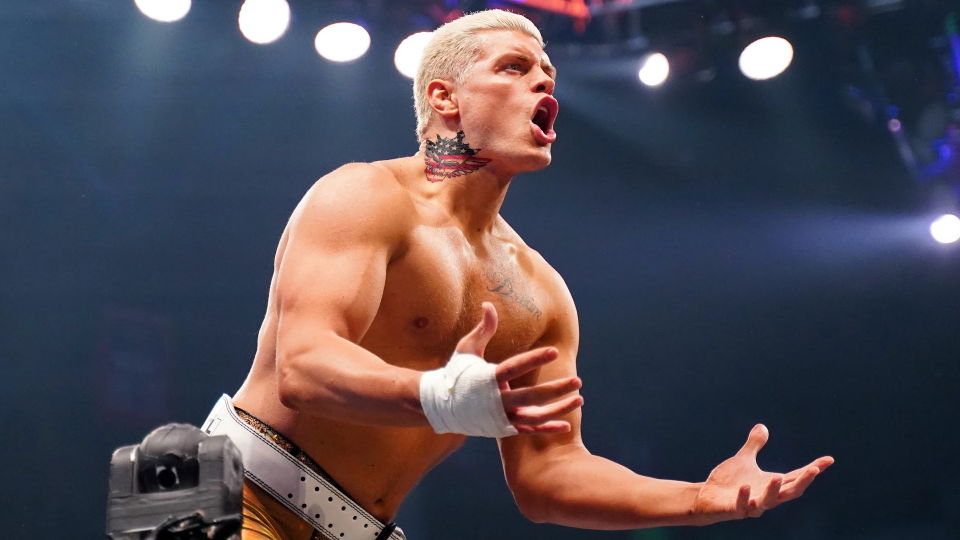 AEW fan-favourite Cody Rhodes went one-on-one with MJF in a great match at Revolution last weekend. The match really helped put MJF over as one of the company's top stars.
Despite the action being pretty good, it is a new piece of ink that Cody was sporting that will be what many people remember from this match.
Taking to Instagram, Cody commented on his controversial tattoo that has clearly divided opinion online.
https://www.instagram.com/p/B9NvpJWFd1Y/
Fans of AEW are clearly not happy with Cody's new ink and have set up a Go Fund Me page to try and get it removed. The page is aiming to raise $10,000.
"Cody just unveiled a horrible tattoo on AEW Revolution. The tattoo clearly was a major factor in him losing his match against MJF, and it's just really really ugly. I'm sure Cody is embarrassed and probably regrets it.  Let's raise some money so Cody can afford to get it removed."
One person who might be slightly pleased with the fundraising campaign is Cody's wife Brandi Rhodes. During the post-Revolution media scrum, Brandi revealed that she is not a fan of her husband's new tattoo.
"I'm the one person that doesn't like the neck tattoo, I don't like it," Brandi admitted. "I've said it, there it is.

"I know a lot of wives like to be really hands on. My husband makes his own decisions, he's allowed to make his own decisions. So if I decided to do something crazy, he can just let me make my own decisions [laughs]."
What do you think of Cody's new tattoo? Let us know on Twitter.