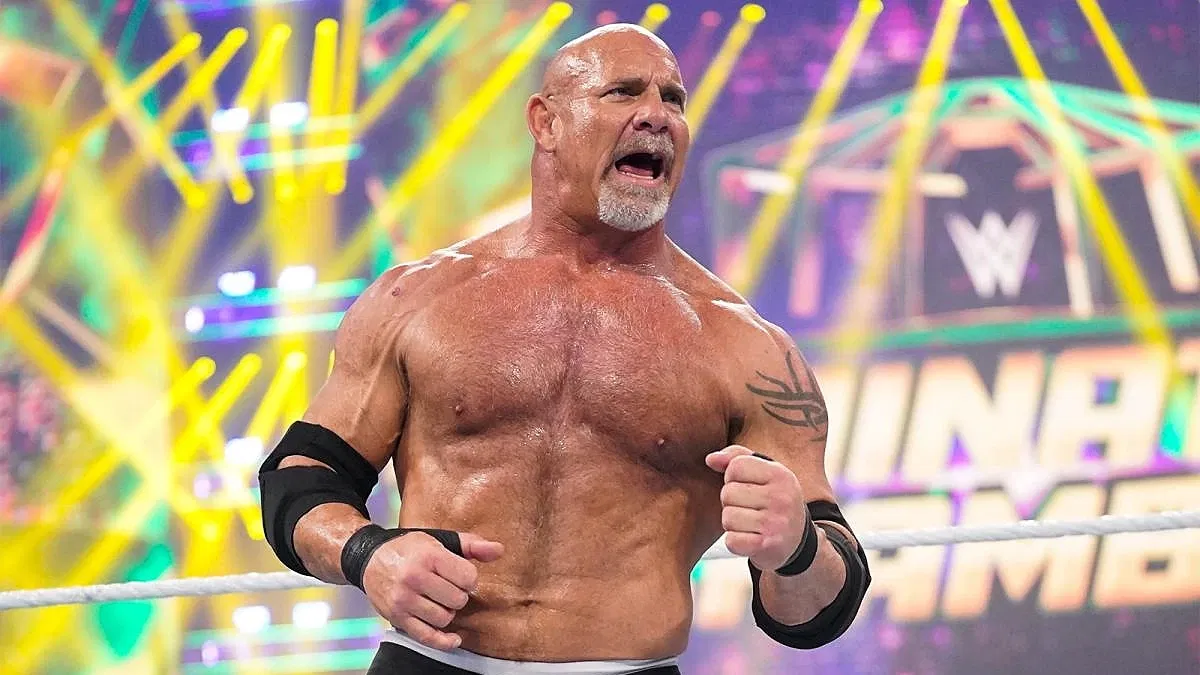 Goldberg has praised WWE and Vince McMahon, while also expressing his desire to return to the company.
On the latest Talk Is Jericho, Chris Jericho welcomed WWE Hall of Famer Goldberg to the show and talked about his storied career.
When asked about his initial meetings with Vince McMahon during his first run with WWE, the former WCW star answered:
"It was not warm and fuzzy by any stretch of the imagination. The first year that I was at the WWE, from what I can remember, was one of the most stressful years of my entire life. Some of the things may have been fabricated in my own mind to lobotomize me, but I felt as though I was still the enemy walking in the locker room and everybody going, 'What the hell is this guy doing here?' I've always felt like an outsider, but never as much as I did then.'"
On his relationship with WWE today, Goldberg said:
"My role quite obviously has changed exponentially. At this point, I look at it like I'm a cast member, and however I need to be used, I'm pretty much okay with it because it's the debt that I owe to the business. If I can help in any way, shape, or form, then that's what I'm here for. Vince McMahon has treated me very well throughout the years. It's a relationship that changed 180 degrees from my first departure to my existing relationship with him now. I owe that man and that company a lot because it gave me the opportunity to come back and put something on tape for my son. So the way that they use the Goldberg character, you know, granted yeah, I don't want to be choked out in the middle of the ring by Roman Reigns, but it lends itself to the storyline to ultimately tell the big picture, and in the big picture, I'm not the number one main character in it anymore. But if I can be used in the proper way to elevate or to destroy somebody, then I'm all for it."
Goldberg recently expressed his desire to have a rematch with Undisputed WWE Universal Champion Roman Reigns after their initial clash at Elimination Chamber earlier this year.
In this same interview, the former WCW World Heavyweight Champion also revealed who pitched the idea for the Brock Lesnar squash match at Survivor Series 2016.
Transcription via Wrestlingnews.co
If you're in the UK but didn't manage to get tickets to Clash at the Castle on September 3, WrestleTalk is hosting a watch party at The Joiner on Worship in Shoreditch, London, and we'd love for you to join us! Click here for more details.