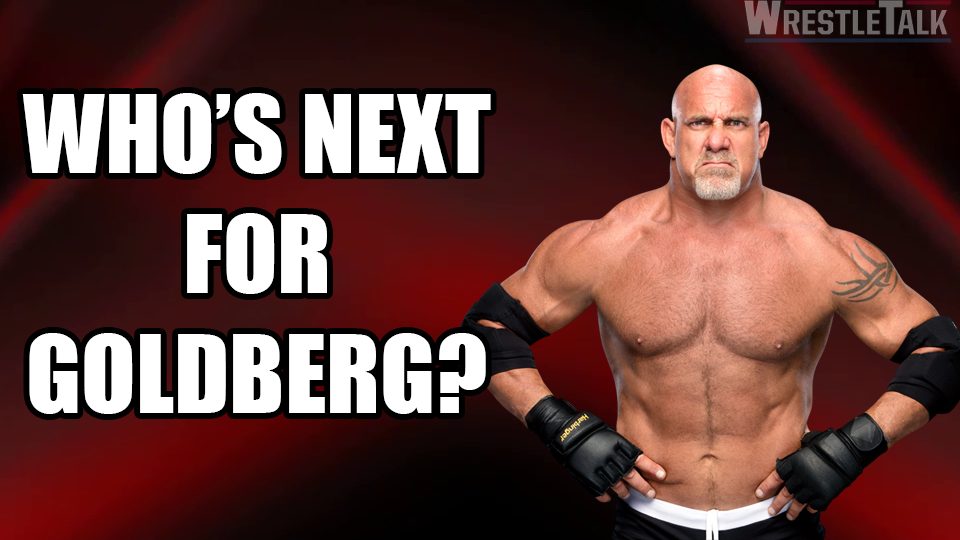 GOOOOOOOLDBEEEEERG! GOOOOOOOLDBEEEEERG! GOOOOOOOLDBEEEEERG!
The imagination of the WWE audience is pretty incredible. I'd never have been able to come up with a chant like that!
Goldberg shocked the wrestling world in 2016 when he returned to face Brock Lesnar at Survivor Series, 14 years since their infamous WrestleMania XX bout.
Not satisfied with beating Brock in 1 minute and 26 seconds, he then went on to eliminate him from the following year's Royal Rumble, and then picked up the Universal Title by defeating Kevin Owens at Fastlane.
The final match of his run came at Wrestlemania 33, where he finally succumbed to Lesnar to drop the title.
That looked to be the end of Goldberg in the ring, as he was inducted into the WWE Hall of Fame in 2018…however.
In an interview with Digital Spy, Goldberg revealed there are still at least two names left on his list to fight.
"All I got to say is, it ain't up to me. Whether it's Reigns or 'Taker, and, I don't know, I'm not gonna say anybody else. Hey, Reigns and 'Taker are the two guys on my list right now.
"I mean, obviously for two different reasons, but I'd be honored to get in the ring with either one of them. And I still owe Brock one, but I'm two-and-one on him, so it's all good."
Goldberg vs Reigns vs Undertaker confirmed for WrestleMania 35.
Do you want to see him return…again? Let us know in the comments or on Twitter here.