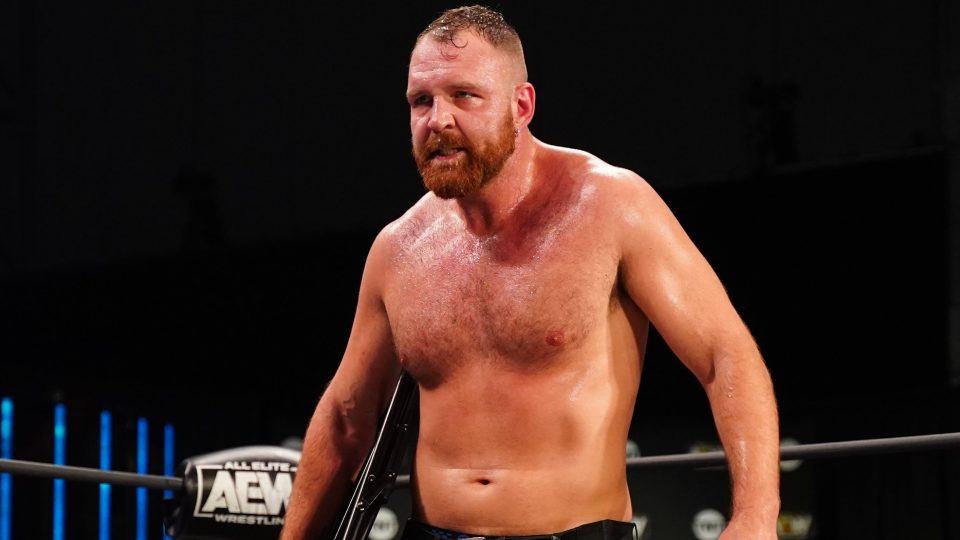 After competing at Bloodsport 5, a long awaited Jon Moxley match has been announced for Bloodsport 6 for the same week as WrestleMania 37.
At Bloodsport 5 on February 20, Jon Moxley defeated Davey Boy Smith Jr, who was previously undefeated at the event. After Moxley's TKO victory, Moxley's Bloodsport return was confirmed with the announcement of a highly anticipated encounter.
Moxley will face Josh Barnett at Bloodsport 6 on April 8. This is the Thursday before the two night WrestleMania 37 pay-per-view on April 10 and 11.
Barnett took to Twitter to promote Bloodsport 6, revealing this hardcore graphic:
The Warmaster vs. Mox

Violence on violence#Bloodsport @GCWrestling_@5Bartistsmediahttps://t.co/wPX3WAPBfW pic.twitter.com/BaI2sqzPSo

— ??? ????????? (@JoshLBarnett) February 21, 2021
Moxley vs. Barnett was originally meant to take place at Bloodsport 2 in 2019, before Moxley had to cancel due to the MRSA infection in his elbow.
With Moxley and Renee Paquette expecting their first child later this year, many fans theorised that the AEW Revolution exploding barbed-wire deathmatch was a stipulation chosen to write Moxley off of AEW TV.
With only a month separating AEW Revolution from Bloodsport 6, Moxley is expected to be wrestling until at least early April.
GCW Bloodsport is a unique brand with MMA-style matches. Fought in ropeless rings, with victory only arising from knock-out or submission, matches at a Bloodsport show have their own distinct feel.
What are your thoughts on the above story? Let us know in the comments on Twitter or Facebook.