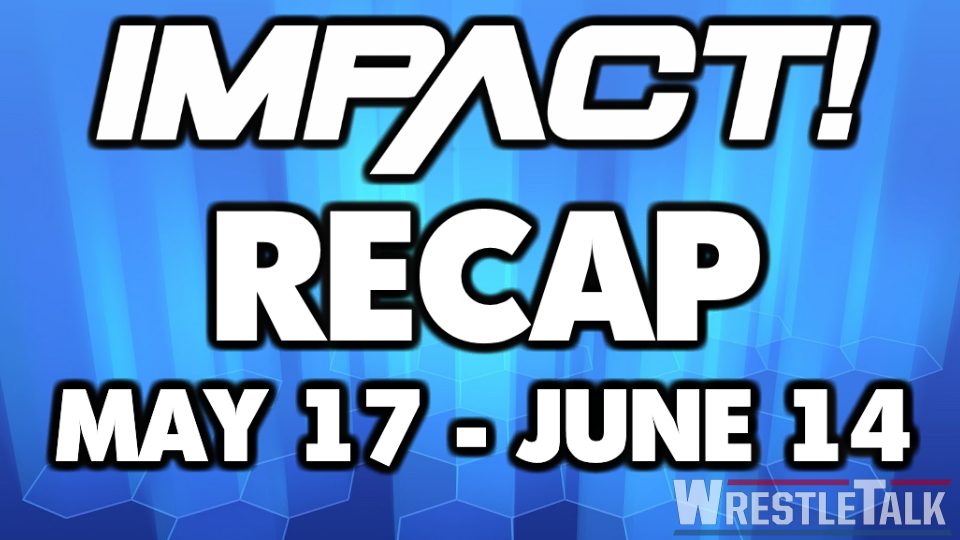 Welcome IMPACT Wrestling fans to something a bit different, a recap of the last month of wrestling.
Due to some scheduling issues and personal matters, we weren't able to post our usual Impact previews & reviews for the past few weeks. It was a really unfortunate coincidence that this period happened while there were some big developments at Impact. They even did a bunch of things that I had been expecting/hoping for in some of my previous reviews.
We can't cover everything, but let's take a look at some of the notable things we've missed over the past few weeks.
Oh, Eddie…
The saga between Eddie Edwards and Sami Callihan has continued, with Edwards continuing to take out his frustration on the original aggressor of this feud. Although he had won a street fight back on the May 17 episode, Edwards clearly wasn't finished with Callihan. This feud is getting to the point of being completely open-ended, like Batman and The Joker, except right now I'm forgetting which one is which.
Nonetheless, this is the most interesting Edwards has been in years. The feud might be getting a little stale for me now, but I'm sure they can keep it interesting with just a bit of work.
Last week, they sure did try to do something 'different', but unfortunately it carried the stench of a rip-off Deletion from the Hardy Complex. If nothing else, it did cement Edwards as a villain – but I'm hoping that this is the last we are going to see of Callihan and Edwards together. Personally, I'd like to see the two split apart for the next year (or more) and then re-kindle the feud with some new heat and some new motivations.
There are plenty of options for both Callihan and Edwards in terms of moving forward. I think Edwards going after Dreamer would be an interesting line to take, but it would be easy to pull someone else in to intervene in his character change. For Callihan, the path is a little muckier, but I would like to see a breakdown of the oVe in some ways – perhaps a new leader trying to take the cult from Callihan – something to show that Callihan has fallen thanks to Edwards.