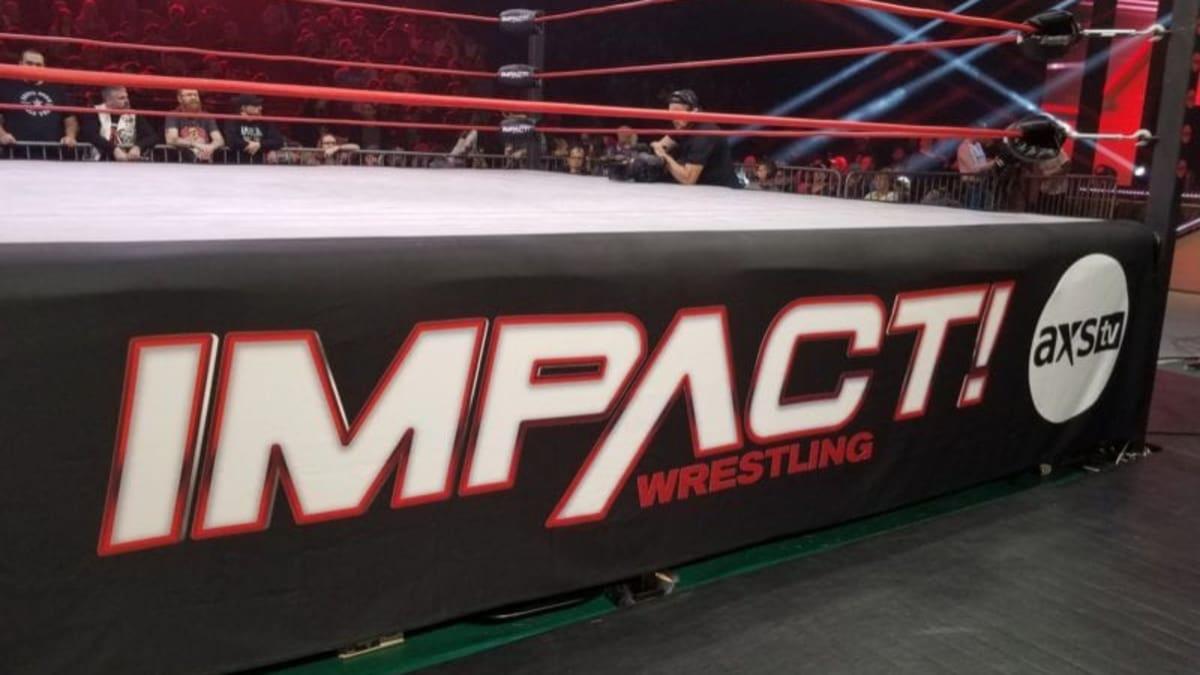 WWE's mega-star LA Knight has recently reflected on his time in IMPACT Wrestling as Eli Drake, revealing his early WWE ambitions prior to even being signed by the company.
Speaking to Peter Rosenberg on the Cheap Heat Podcast Knight fondly recalled his time in the promotion, however he always had his sights set on eventually making it to Stanford.
Knight said despite the viewership of IMPACT he always performed as if someone from WWE was watching, he explained:
"Well I mean, it was pretty big (time in IMPACT Wrestling) because I mean, you consider here — at that point, the biggest exposure I'd had was Championship Wrestling from Hollywood or something, or maybe I think I was on the 200th episode of NXT as a lumberjack.
"You know, nameless, whatever. So at that point, it's like alright, well now I've at least got some level of a platform to be on, I'm making money, I don't have to work some other job while I'm doing this so I'm able to live, do what I wanna do and at the same time for me, my thought was always…
"First of all, my thought was nobody's watching this show because that was the damn truth (he chuckled).
"But, on top of that, in my head I'm just thinking to myself, alright, maybe there's a chance.
"Maybe there's a slight chance that somebody at WWE might be watching this and so in my head, it was always, I'm gonna work like I'm in WWE or at least to the best of my ability or I'm gonna work at least like they're watching me so there was never, again, there was never a time for me to slack off, back off, take it easy, none of that stuff because for me, it was like I'm gonna do my damndest to stand out amongst everybody and keep doing what I know I have to give to this industry.
"Problem is, I've probably given too much to this industry at this point."
Knight was eventually signed by WWE in 2021, spending a successful stint in NXT before making his main roster debut in mid 2022.
Unfortunately for Knight this came with another character repackage, although this time a far cry from the type of character he made his name off, becoming a manager for the Maximum Male Models group known as Max Dupri.
Despite the rocky start Knight was eventually changed back into his NXT persona and has only grown in popularity ever since.
Knight is perhaps the favorite to win the mens Money in the Bank ladder match on July 1 in London, England, a match that also features Logan Paul, Santos Escobar, Butch, Damian Priest, Shinsuke Nakamura and Ricochet.
Knight's prowess on the microphone has recently seen him compared to two of the greatest stars to ever compete in WWE, Stone Cold Steve Austin and The Rock.
The 40-year-old recently addressed these lofty comparisons, which you can read more about right here.
Transcript courtesy of POST Wrestling
If you want to stay fully updated on all the latest wrestling news, click the red bell in the bottom right of your screen to receive notifications from WrestleTalk.com straight to your device!