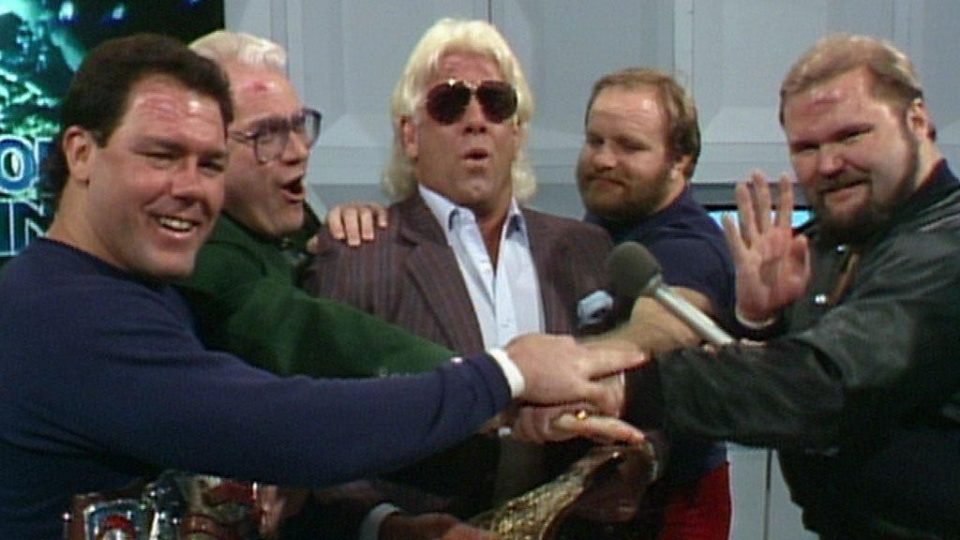 Whether we like it or not, WWE stars, or any wrestlers in fact, are probably always going to be compared to those of the past, and it's the same with groups.
One of the most legendary groups in wrestling history is the Four Horsemen, originally comprised of Arn & Ole Anderson, Ric Flair and Tully Blanchard managed by JJ Dillon, although it did also have several other members at different points in time.
There have been rumours about AEW potentially introducing a modern day version of the Four Horsemen, and right now Arn Anderson is acting as the manager of Cody and FTR, and Blanchard is acting as the manager of Shawn Spears.
However, speaking on his latest Experience podcast, Jim Cornette has actually said a WWE faction, more specifically a group in NXT, draws far closer comparisons to the Horsemen than any other group in wrestling.
Speaking about the Undisputed ERA, made up of Adam Cole, Bobby Fish, Kyle O'Reilly and Roderick Strong, Cornette said:
"These guys, everybody talks about who's the updated Horsemen, was it Evolution or was it this or that, these guys are the updated Four Horsemen. And not in any way because one of them is the Flair spot and one of them is the Tully spot and one of them's the Arn spot or whatever, that's making fake Horsemen. The whole idea of the Horsemen was four premier in-ring workers that could all cut a heck of a promo and not only hung out together outside the ring but looked like they should, and looked like they'd get along and be a group, and so these guys are the f**king Horsemen. They fit together and they can all go. That doesn't mean they have to resemble the Horsemen. Every group since then, there has to be four, and you've got to attribute okay this one's the Tully and this one's the Arn and this one's whatever, no. Just the concept. Do you know four guys in the business right now together that are better workers that look like they fit together better? Or any kind of faction, not just four but any kind of group."
If you use the above transcription please credit WrestleTalk.com and link back to this page.