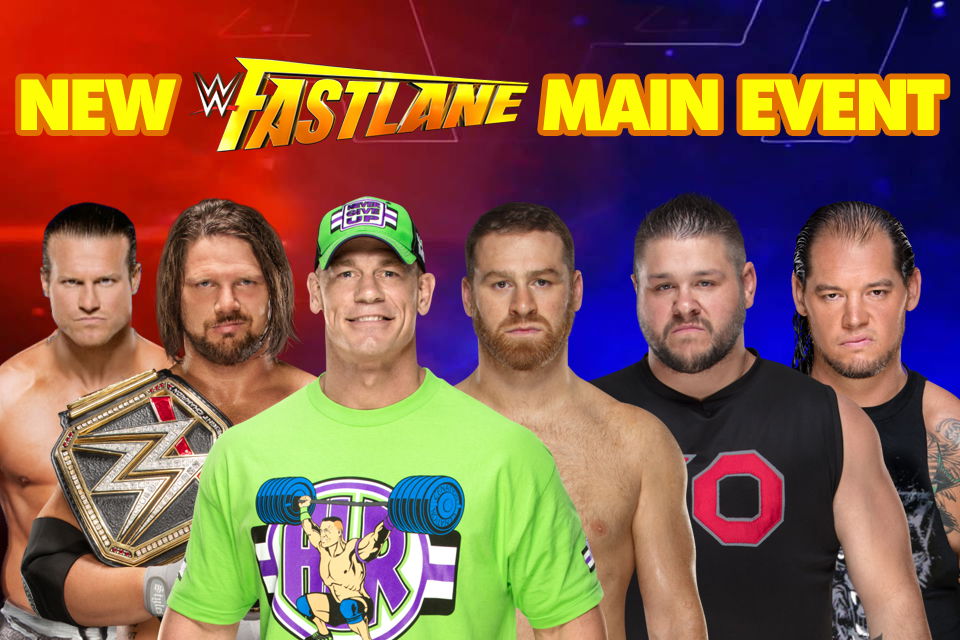 Although rumors suggested John Cena would turn up on SmackDown Live to challenge Shinsuke Nakamura for his WrestleMania title match at Fastlane, WWE went in a different direction. Cena was instead pitted against WWE Champion AJ Styles in the show's main event, with the stipulation that if he won then he would be added to the Fastlane five-way, making it a six-pack challenge.
Cena duly defeated Styles – who earlier in the match refused to take a count out win – booking his place at Fastlane and giving that show a much needed star power boost. The Fastlane main event has shifted several times in recent weeks, with WWE keeping fans guessing by turning it from a three-way between AJ Styles, Kevin Owens and Sami Zayn into a four-way and then a five-way with the additions of Baron Corbin and Dolph Ziggler.
WWE had a six-pack challenge graphic ready to go immediately after Cena won, rather giving the game away a little that this was the plan all along. But hey, they do that frequently. How many times have we seen somebody win a title for the first time then appear on a match graphic with the belt immediately afterwards?
Cena's storyline arc to WrestleMania has been an interesting one. He reached the final three of the Royal Rumble but came up short, then failed in his quest to earn a WrestleMania Universal Title shot against Brock Lesnar at Elimination Chamber when he was dumped out by Braun Strowman. On Raw, Cena called out The Undertaker for a 'Mania showdown to a riotous response, only to then declare that he had been told the match was "impossible" and he was going to SmackDown to try to find an alternative route to the annual extravaganza. The expectation is that Cena will come up short in his title challenge at Fastlane, leading to some storyline twists and turns that get to the match with Undertaker, which does remain the plan.