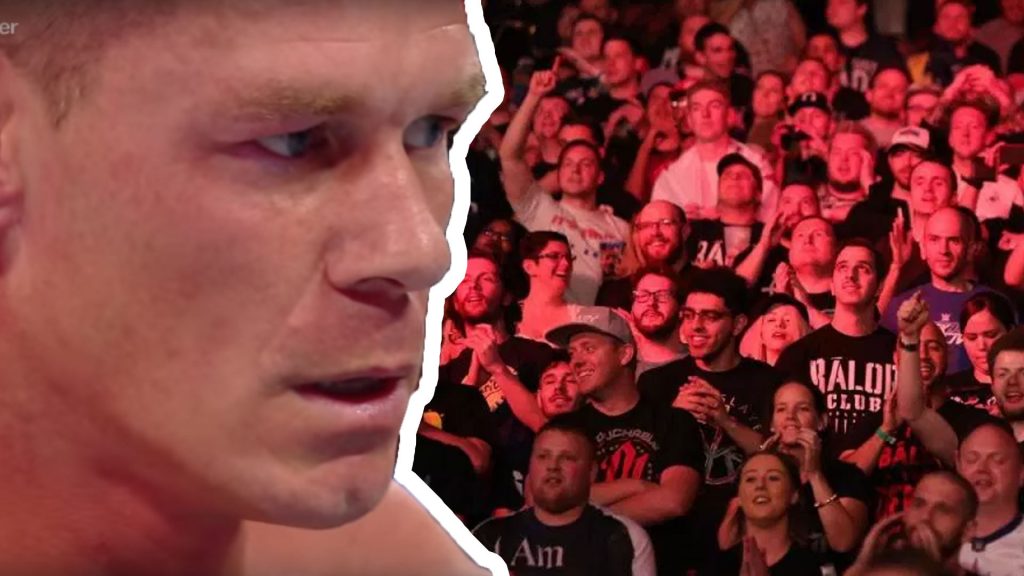 During last night's episode of Monday Night Raw, John Cena beat an over Finn Balor with serious momentum – coming off recently debuting his Balor Club faction with Luke Gallows and Karl Anderson, and putting in a 57+ minute ironman performance on the previous evening's Royal Rumble.
Which needs a Stone Cold Steve Austin-style t-shirt: 'Finn Balor 57:38'.
57:38

— Finn Bálor (@FinnBalor) January 29, 2018
But the Philadelphia crowd were restless following Saturday's NXT TakeOver and Sunday's ten-hour long Royal Rumble. So rather than pay attention to Raw's Cena vs Balor main event – with an Elimination Chamber place on the line – they played with a beach ball.
https://twitter.com/lwoswrestling/status/958189241988730880
A craze that Cena helped promote last August:
Weirdly for a man who's spent most of his career absorbing negative fan reactions, the indifferent Philadelphia crowd appeared to get to Cena. He frequently scowled at the audience, leading Raw's newest announcer Jonathan Coachman to observe: "I'm shocked that John Cena is allowing the crowd to get to him like this."
But, equally as possible, Corey Graves asked: "Is the crowd getting to Cena, or is Cena controlling them like a puppet master?"
According to live reports, Cena admitted in his dark segment promo after Raw went off-air that the crowd did indeed get to him, and that it's probably because the Super Bowl is coming up. Cena is billed from Massachusetts, home of the New England Patriots, who will face the hometown crowd's Philadelphia Eagles this weekend.
To make amends, Cena sang his rival's Eagles Fight song.
Yep. That's John Cena singing fly eagles fly. ? #RAW #SuperBowl pic.twitter.com/1coB0NsBmM

— Matt Deason (@MattDeason) January 30, 2018
"It was one of the most bizarre things I've ever seen."