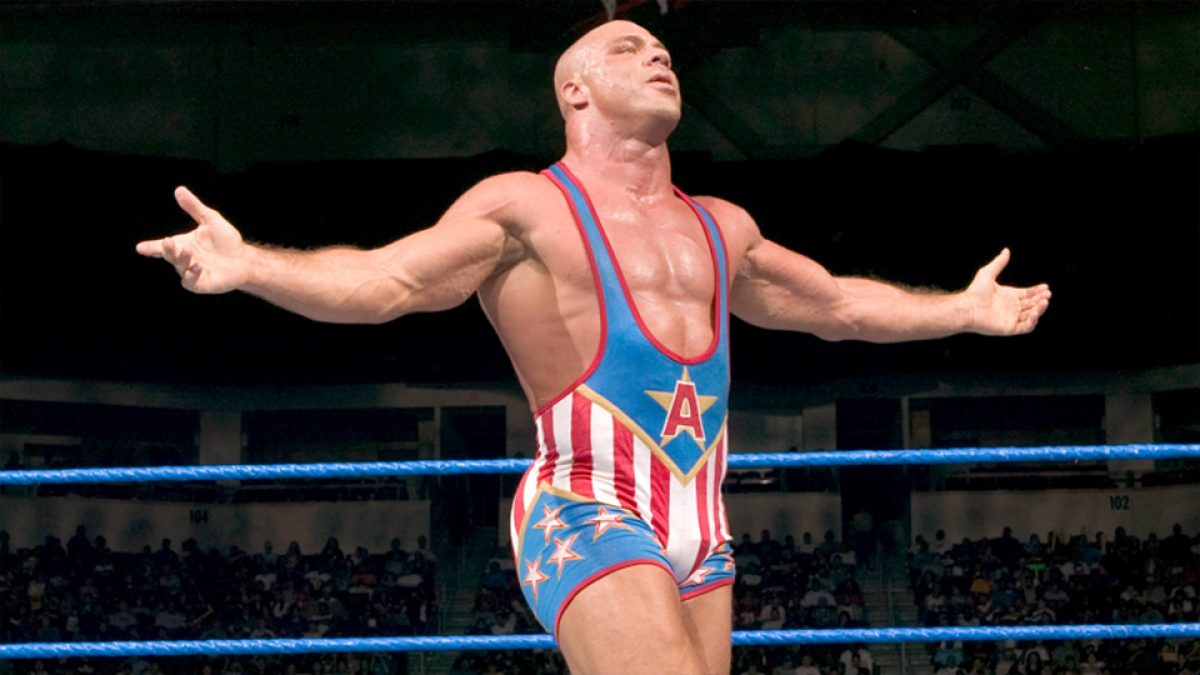 WWE Hall of Famer Kurt Angle has addressed speculation that he's AEW bound, noting the likelihood of a certain dream rematch.
Angle and Sting shared the ring many times in TNA, both as allies and opponents. The Olympian has now revealed whether he'd pay a visit to AEW to have one final match with The Icon.
Speaking on his Kurt Angle Show podcast, Angle argued that both men are too old to wrestle a compelling match together. He explained that while both are fit enough to wrestle younger talent, there is almost no chance AEW fans will be treated to a Sting vs. Kurt Angle rivalry.
Using the example of Undertaker vs Goldberg, Angle stated that veteran wrestlers need more lively opponents to keep the matches moving.
Here is the full quote:
"Well considering I'm 52 and Sting's a lot older than I am, I'd say the chances are no, slim to none. For many reasons, we're too old. We're not too old to wrestle younger guys, you wrestle a younger guy who can spice up the match and make it a little more interesting, you can have some great matches still. When you start losing a step and you're both older and both lost a step, it's really hard to make that up."

"Undertaker vs. Goldberg, they were both up in age but if you put Goldberg with Brock Lesnar or Undertaker with AJ Styles, or switch them around, you're going to get a great match. The younger guy keeps the match flowing, keeps the match moving. To have two older guys who should most likely be retired but they can still go, it's going to be a lot more difficult to have a successful match."
Angle last competed at WrestleMania 35 in 2019, wrestling his retirement match against Baron Corbin. Sting returned to the ring earlier this year, teaming with Darby Allin to take on Brian Cage and Ricky Starks at AEW Revolution.
The Olympian teased an AEW run prior to Revolution, but Angle is yet to lace up his boots again. He turned down a coaching role in NXT, choosing to pursue his own projects.
The Undertaker has recently expressed a desire to work with WWE Performance Center recruits. You can read about The Deadman's dream WWE role here.
Quote via Wrestling Inc. 
What are your thoughts on the above story? Let us know in the comments on Twitter or Facebook.