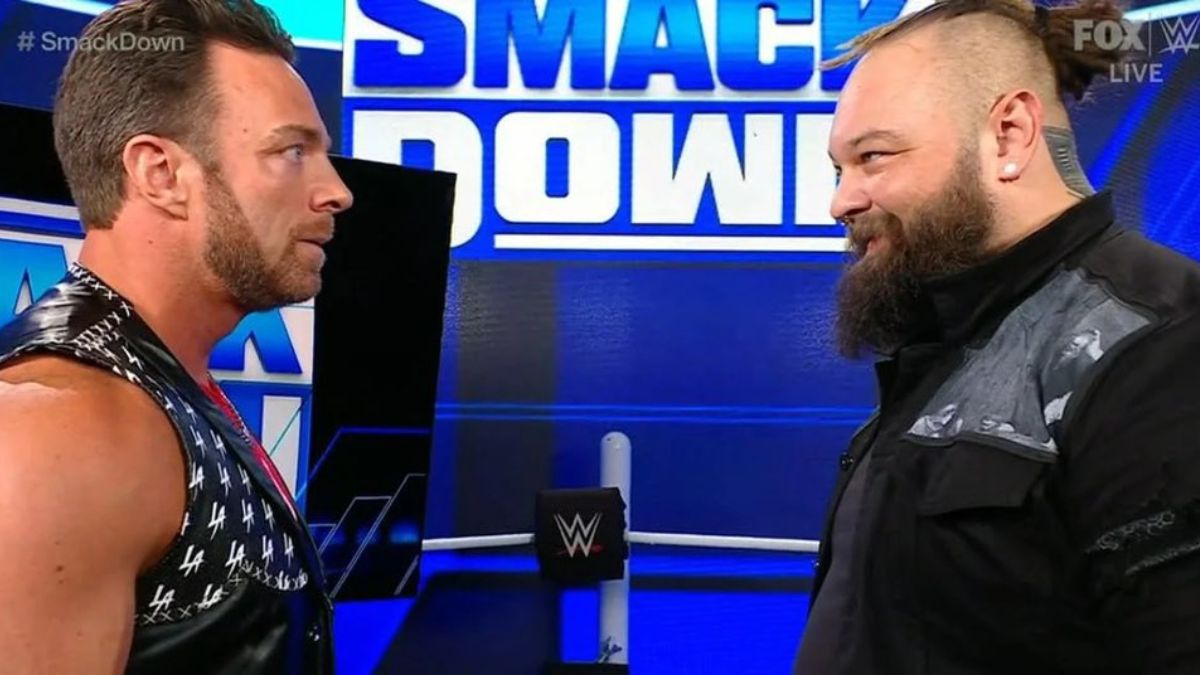 Taking his time in the ring to find a way to address both a tribute to Bray Wyatt and his latest feud, LA Knight appeared on WWE SmackDown.
LA Knight took to the ring on WWE SmackDown to share his thoughts on Bray Wyatt. Sharing that while he wasn't going to pretend they were best friends, he felt that feuding with Wyatt helped prepare him for anything.
Knight was of course Wyatt's last ever opponent, both on screen at Royal Rumble in the Pitch Black match, and Wyatt's actual final match which was a "lights out street fight" at a house show in Rockford, Illinois on February 26.
While moving forward to address a TMZ vignette shown before the segment where The Miz described Knight as "a fad" to paparazzi, Knight managed to insult the Miz before circling back to tie it up with a final nod to Bray Wyatt.
Ending the promo borrowing a phrase from Wyatt, Knight told Miz the next time he sees him, "Run."
You can see more from his emotional segment below.
In the main event of tonight's SmackDown, Bray Wyatt's final opponent LA Knight picked up the win over the first opponent of Wyatt's Fiend character, Finn Balor.
WWE has added the following note to the item descriptions for Wyatt merch on the WWE Shop website:
In the wake of Bray Wyatt's death, WWE will donate all net proceeds to support JoJo Offerman and his children.
You can find said merch at this link.
Yesterday, August 24, Sean Ross Sapp of Fightful reported:
I was given permission to reveal that earlier this year Windham Rotunda (Bray Wyatt) got COVID that exacerbated a heart issues.
There was a lot of positive progress towards a return and his recovery. Unfortunately today he suffered a heart attack and passed away.
Our thoughts and condolences continue to be with Windham Rotunda's family, friends, and everyone affected by his passing.
"You know what he was doing? He was getting me ready for ANYTHING." @RealLAKnight gets emotional as he pays tribute to Bray Wyatt. #SmackDown pic.twitter.com/KOV8wwrENE

— WWE (@WWE) August 26, 2023