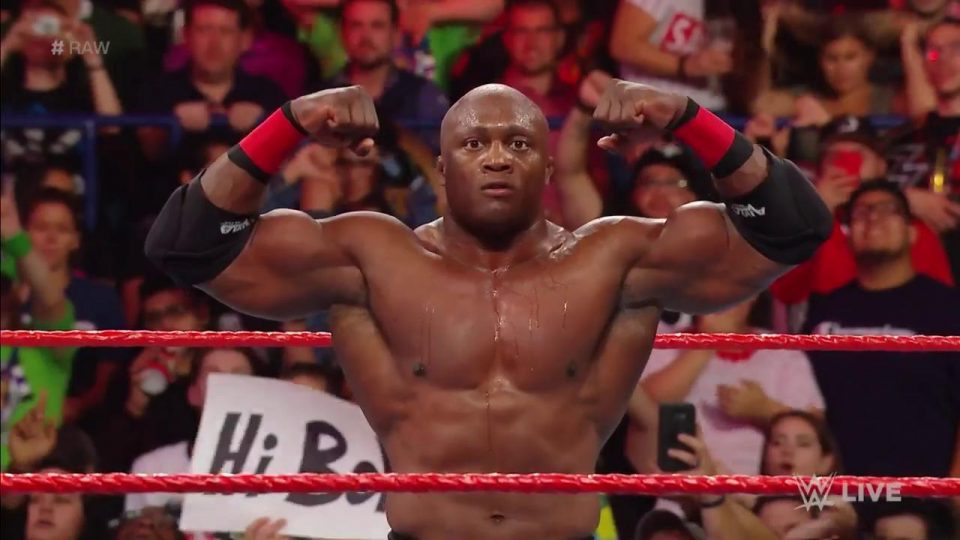 Happy-go-lucky smiling babyface Lashley seemingly turned heel on Raw with a brutal post-match assault on the leg of Kevin Owens.
Lashley was booed throughout his bout with Owens, partly thanks to his 'hype man' Lio Rush riling up the crowd by trying to force them into chanting the name of his charge. He was also booed because Raw is in Chicago, a city notable for its dislike of babyfaces and support of the heels.
Nevertheless, Lashley went full-blown heel after the contest, attacking Owens by repeatedly slamming his leg into the ring post. An angry grimace after that confirmed a turn had taken place.
WHAT is @fightbobby doing?! #RAW pic.twitter.com/QO15r0WLAn

— WWE Universe (@WWEUniverse) October 9, 2018
Lashley and Rush walked off to a chorus of boos afterwards as Owens was attended to be referees. The commentators played up the "change" in Lashley, which is another good indicator that this was intended as a character shift for him.
Rush and Lashley then interrupted a Finn Balor and Bayley backstage promo, with Lashley boasting about having ripped Owens apart.
Lashley had been spinning his wheels as a babyface since returning to WWE the night after WrestleMania, despite having cleanly pinned Roman Reigns on pay-per-view earlier this year.
What do you think of Lashley's heel turn? Is it a good idea? Let us know below.