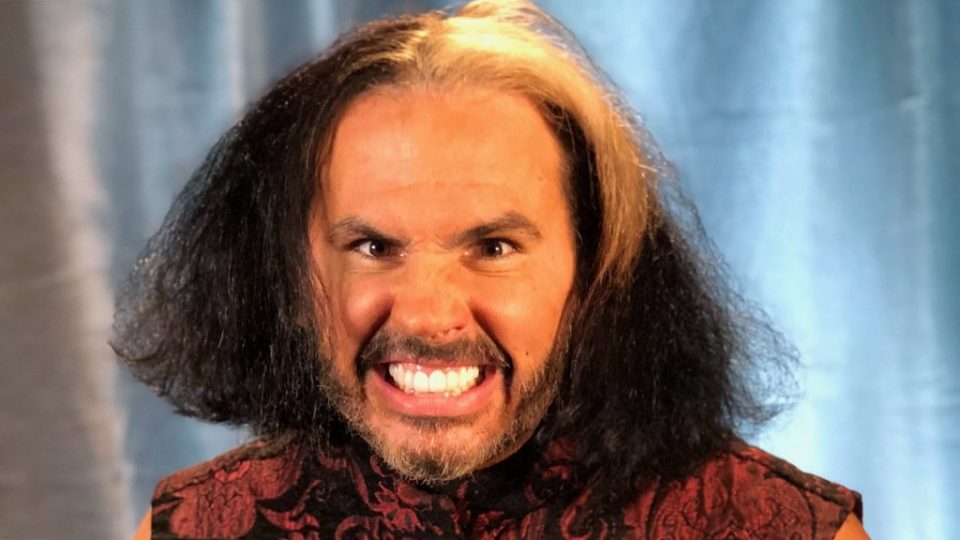 Matt Hardy was viciously attacked by Randy Orton on WWE Raw last night. Hardy was the victim of two chair shots to his head while he was lying on the steel steps.
Hardy had been announced to be in a street fight against Randy Orton. However, he wasn't cleared to wrestle, but he did come out to confront Orton.
The week before all signs pointed to Hardy saying goodbye to WWE. The week before's angle saw Hardy get a conchairto. This is the same move that has sidelined Edge since Royal Rumble.
When Hardy was announced for this week's Raw, the angle was getting lots of heat because Hardy showing up would seem to make Edge look not as tough. WWE seemed to minimize the damage by having him not be cleared to wrestle.
Of course, Edge still doesn't look quite as brave because he hasn't shown up.  Although, Edge had been out for years with a neck injury. So, there's that.
Anyway, all reports are that Matt Hardy is actually done with WWE. Matt Hardy, himself, has now commented on his alleged exit from WWE.
Against Every Warning, with serious head/neck injuries, I showed up on #RAW to face & fight RKO.

I was brutally beaten & suffered multiple injuries. But I'm alive. I'm not sure what's next. If this was my @WWE goodbye, I didn't get what I deserved-But maybe I got what I needed. pic.twitter.com/Bzh1Ot4fcU

— MATT HARDY (@MATTHARDYBRAND) February 19, 2020
Hardy says he didn't get what he wanted, but instead he may have gotten what he needed. He doesn't go into great detail on what he wanted.
Did he want a big retirement ceremony and send-off? Rumors are he's heading to AEW. WWE isn't in the business of making stars look great on the way out to work for another company.
It's also been a long-standing tradition for wrestlers to put guys over on their way out. Not that Randy needed it, but Hardy did put Orton over.
In regards to what he needed, this angle sure does give him a great reason to become broken again. If he's Broken or some form of that character in AEW, it would be really easy to explain.
Whatever the case, it sure does seem he'll eventually be the leader of The Dark Order and revealed as the Exalted One.  Stay tuned to WrestleTalk for more updates on this story.