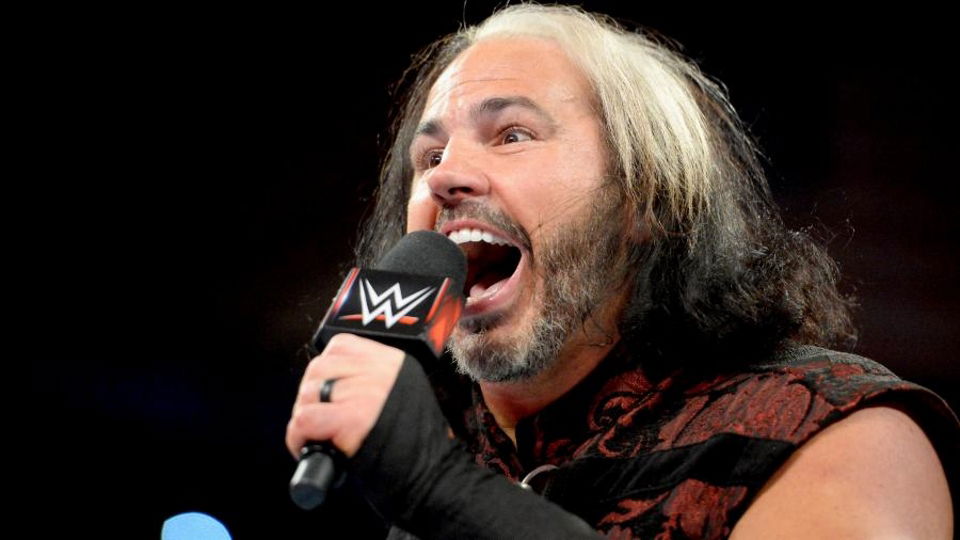 About a month ago, the wrestling world bared witness to the somewhat cryptic announcement from Matt Hardy that it was time for him to "go home."
Most took this as declaration that Hardy was retiring from in-ring competition, as had been speculated for weeks prior, but with a few comments on a recent edition of Lilian Garcia's Chasing Glory podcast, Matt hinted that he is not done.
"Well, that's funny because, once again, people had quoted that I had left WWE and threw around the word 'retirement.' But typically when someone teases it, it's retirement, but I never said retirement.

"I said that I needed to go home, which I really did after being there for a year-and-a-half and working on a full-time schedule the entire time I was there.

"Obviously, I am not a spring chicken anymore. I have been doing this for 26 years in October. I needed to go home and needed to address some issues that I was having with my lower back and my hips. If I can bounce back from those issues and get back into the ring and be physical in the ring that is great, and if I can't then I will do whatever we need to do on air to be entertaining for Matt Hardy. But as far as leaving WWE that hasn't happened."
The cryptic announcement came in the form of video that Hardy posted to his YouTube channel, filmed backstage at a WWE house show:
Hardy hasn't appeared on Raw since late July, shortly after he and Bray Wyatt dropped the WWE Raw Tag Team Championships.
The time off was used to film the House Hardy Halloween WWE Network special that aired after Evolution this past Sunday and is available on demand.
The former ECW Champion continued:
"I am still with WWE. Being off gave us time to work on this first episode of House of Hardy special on the WWE Network. I am still with WWE full-fledged. I am waving the flag. I am in the trenches. I have been off TV for a little bit to take care of some injuries."
Do you want to see Matt Hardy step back in the ring? Let us know in the comments, on Twitter, or on Discord.