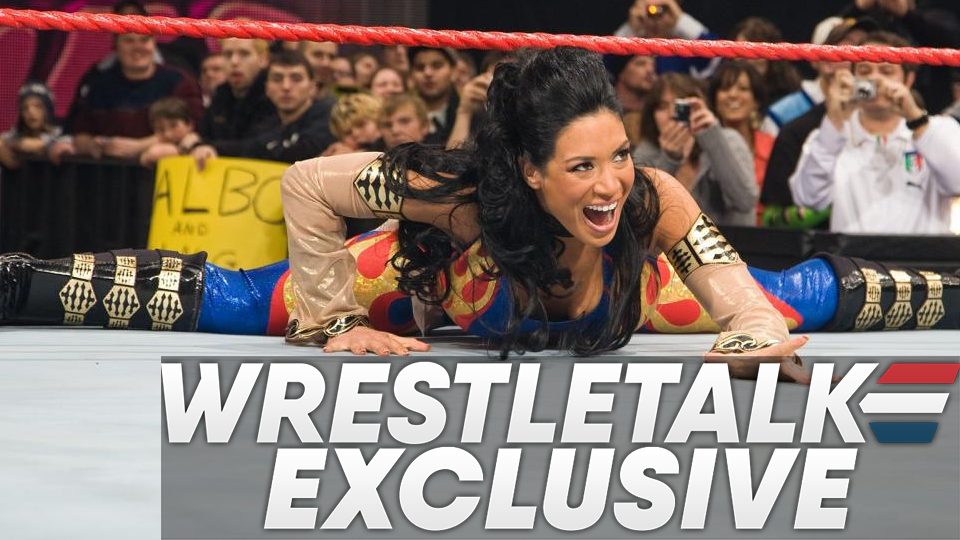 In an exclusive interview with WrestleTalk, former WWE Women's and Divas Champion Melina has cleared up whether or not she'd re-signed with WWE, as had been reported towards the end of last year.
While Melina explained that there had been talks between herself and WWE, she had not signed a contract with the company, explaining that she is dealing with a knee injury that is prohibiting her from wrestling at the moment:
"It was talks of [a return]. Talks of seeing if it was possible and all that stuff. Everyone made such a big deal out of it.

"I was in talks with [WWE], but I never signed a contract, there was nothing going on. Just 'hey would you consider, would you be open?'. I'm like 'hell yeah'. Well it turned out I have like a bad knee, and I can't wrestle."
Melina was quick to point out that she doesn't know if her having a knee injury was the only thing stopping her re-signing with the company, as she questioned if she would have returned even if she was 100% healthy:
"Who knows if I didn't have a bad knee if they would have signed me? Or you never know, if I had a good knee they wanted to see if I was open to it, but probably not get signed. That's just the way wrestling is. It's never a guarantee".
Melina made a one-off cameo appearance for WWE on Raw Legends Night on January 4 in a backstage segment with Lucha House Party, but has not been with the company full-time since being released in 2011.
What are your thoughts on the above story? Let us know in the comments on Twitter or Facebook.