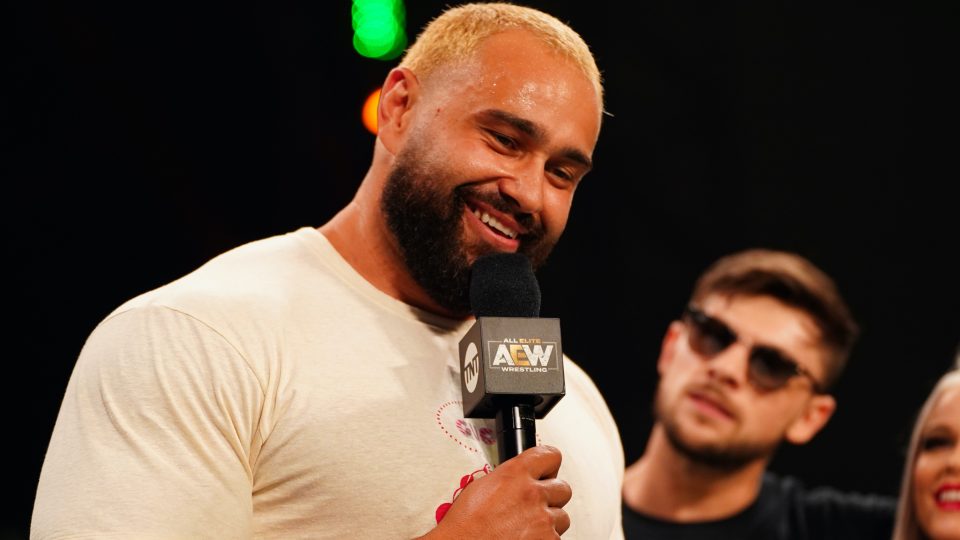 AEW recently signed The Best Man Miro to a contract and his debut left many fans and even some backstage unsure of where he was headed in the company. His start has been a bit rocky.
Debuting alongside Kip Sabian who hasn't exactly been at the top of the card didn't scream main eventer. Miro followed this up by getting a minor injury early on in his in-ring debut leading to a match with some rough spots.
Even so, fans certainly still have high hopes for him and AEW has proven the ability to course correct. So, who would Miro want to face the most at some point down the line when he has established himself in AEW?
Miro answered this question and much more on The Unrestricted Podcast with Aubrey Edwards and Tony Schiavone:
"As much as I would love to work [Jon] Moxley, I've worked with him before. Maybe not on a PPV scale, but we did live events where we had some fantastic matches. I worked with Brodie [Lee]; we've been a tag team. I worked with Cody, but I think Kenny, man.

"I think Kenny's got to be the man. Kenny is like, I don't know. There's just something about him. It's the machine, it's the eyes, it's the attitude, and the same time, he's so freaking good… He's a gamer as well, so I think there's a lot of challenges there that I'm ready for. I'm really, really looking forward to be able to work with Kenny. For years, I've been watching him. Big fan of his; I can't wait."
Miro vs. Kenny Omega is a match I've never really considered before, but they both have the talent to put on something special. Kenny has had some stellar matches with guys of similar styles in New Japan.
Miro might just be a perfect opponent for Omega in AEW. What do you think? Would you like to see Omega and Miro do battle? Let us know on Twitter.
Thanks to WrestlingInc. for the transcriptions of the quotes.