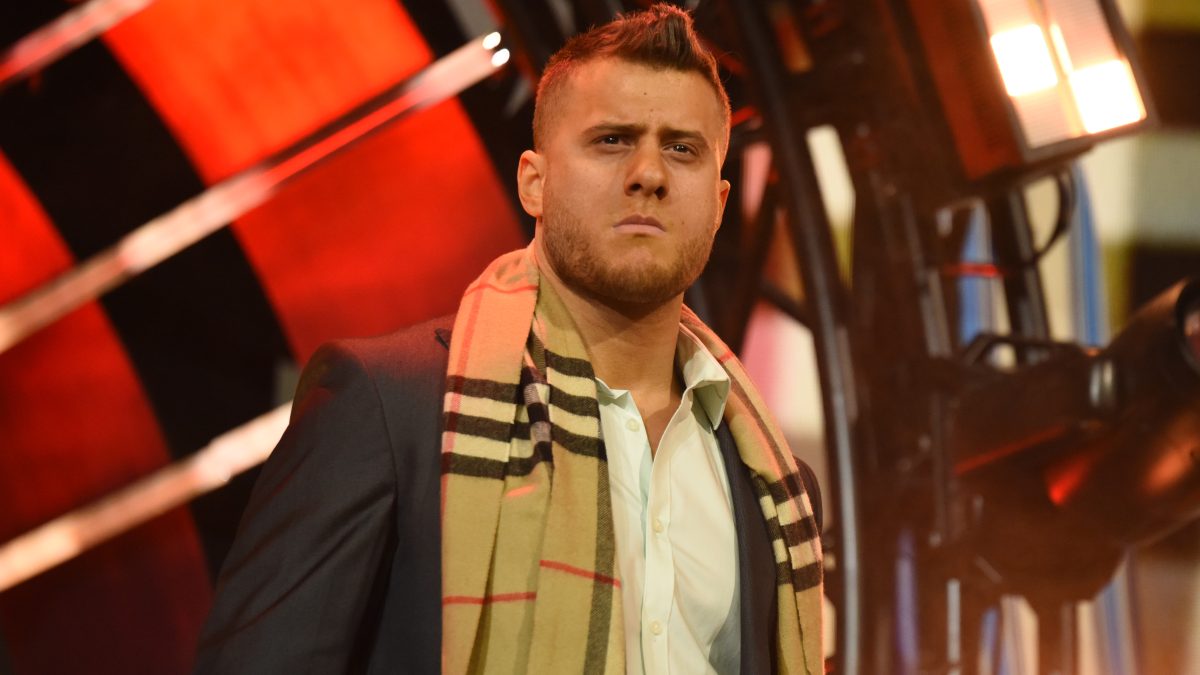 AEW star MJF is such an accomplished troll that it's honestly hard to know when he's being serious anymore. I suppose we'll just take his words at face value, because he claims to love everything WWE is doing.
Speaking to Ariel Helwani, MJF heaped praise on WWE Senior Vice President Bruce Prichard, who he used to work with when both men were part of MLW. He said:
"Well, Bruce Prichard and me, this is a shoot, Bruce Prichard and me go way back. When he was in MLW, he was one of the lead producers there and he would watch me do promos and he was floored by me. Absolutely enamored by me. I was the prettiest girl at the ball. We would just sit down and shoot the s**t. I love Bruce. I think Bruce is a hell of a guy and has a hell of a mind. I think he produces incredible television. So yes, I've talked to Bruce multiple times. As far as have I been reached out to, legally it's not smart for me to answer that question but what I can say emphatically is that there is an absurd amount of interest in me. Tony Khan knows that. Tony Khan claims he's not afraid of that and that's good, so I hope you're not afraid to shell out a lot of f**king money."
He went on to say he loves WWE's product, from Raw to NXT 2.0. He gave a special mention to both Roman Reigns and Paul Heyman for their work on SmackDown.
"See, I think WWE is doing great. I love everything WWE's doing. I just think we are fresh and we have fresh faces that people haven't seen before. I think right now everything that Vince [McMahon] and Bruce Prichard are putting out there is absolutely incredible. I love it. I love NXT 2.0. I love Raw, I love SmackDown, I love what Roman's doing. I think Roman's putting out some great work. Paul Heyman, fellow member of the tribe, absolutely killing it. Sorry about what's going on with Brock [Lesnar], you deserve better than that. I think they're putting out a great product. I think the big difference, quite frankly is that AEW has MJF. That's the biggest difference-maker you could possibly have."
Unsurprisingly, Ariel asked him whether he was joking about his love for WWE. No, apparently he genuinely loves it.
"I genuinely love WWE programming. It's great. There's so many charisma machines on that program. I think it's a great show. They had a makeout competition this past Tuesday; gripping television. How could you not like a makeout competition? I practically had a makeout competition with that hot redhead a couple of weeks ago. Who doesn't like a good makeout sesh? So, I'm enjoying it. I think Bruce is doing a hell of a job and at the end of the day, quite frankly, there's a lot of guys there that are developing and trying to figure out who they are as human beings. Not who they are as acts, but who they are as human beings and it's fun to watch these young guys develop and figure it out."
Credit to Fightful for the transcription.
To make sure you stay updated with all the latest wrestling news, add WrestleTalk.com to your Google Discover feed and follow us on Twitter!