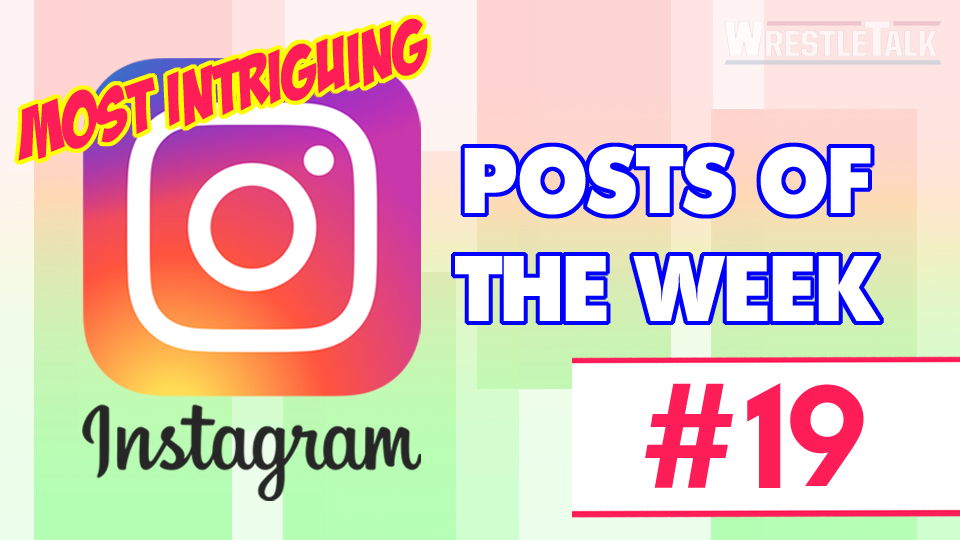 Hello and welcome once again to the 'Most Intriguing Instagram Posts of the Week'. Here, as always, I collect all the best snaps taken from around the world of wrestling just for you. This week we've got images from NXT and SmackDown Live and more.
So without further ado, let's get cracking!
King of Strong Style Met King of Darkness
https://www.instagram.com/p/BnFojg1Fm6s/?taken-by=shinsukenakamura
I wonder if EVIL will ever make it to WWE. Then we could see the 'King of Strong Style' Shinsuke Nakamura take on the 'King of Darkness' EVIL. Although I doubt Vince would let him keep his gimmick nowadays.
The Rainmaker's Weakness
https://www.instagram.com/p/BnBqTyLBVmd/?taken-by=martyscurll
With ALL IN coming up this weekend, the 'Villain' Marty Scurll has a tall task ahead of him in the 'Rainmaker' Kazuchika Okada. Luckily, Marty's got a secret weapon in his Bullet Club umbrella. Not sure it will stop Okada's literal arm taking Scurll's head off though…
Tick. Tock. B****.
https://www.instagram.com/p/BnD0EP8AdwU/?taken-by=beckylynchwwe
Despite how they have tried to portray Becky Lynch as a heel in this feud, WWE has actually given a lot of faith to this narrative. They have had a pull-apart brawl and Lynch was even allowed to swear – something usually reserved for the likes of Roman Reigns.