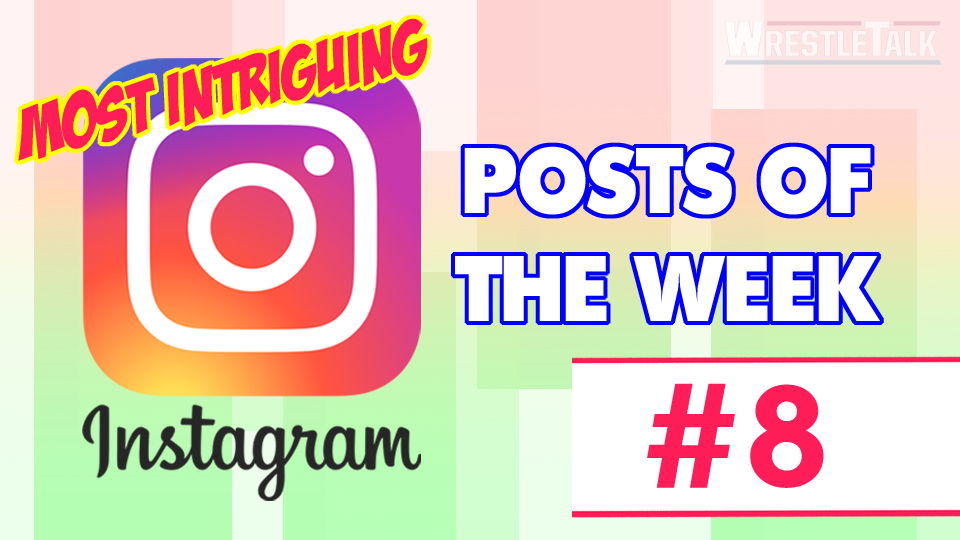 Friends, enemies, people of the internet, welcome once again to the Most Intriguing Instagram Posts of the Week. As always, I have taken the sweet time out of my day to find a bunch of pictures posted on the old internet from everyone's favorite wrestlers and companies the world over.
As NJPW Dominion aired on Saturday, you can bet your bottom dollar there's some coverage of that in here. Also making the rounds are some lovely laughs and some truly heartwarming memories… and a list-first. But we'll get to that. For now, let's get cracking!
It's Baron, B****
https://www.instagram.com/p/Bj6_7FHDHkS/?hl=en&taken-by=mmmgorgeous
I must admit, I was absolutely blown away when big bad Baron Corbin came out on Raw this past Monday with a shaved head. Everyone seems legitimately angry he didn't use the trim for a storyline but I just think he looks great and we should all just praise his new look… does anyone remember Cesaro's ponytail indie days? Regardless, Tyler Breeze hit the jackpot with this one.
E3 Spoilers
https://www.instagram.com/p/Bj8iAGVHYb3/?hl=en&taken-by=mattjacksonyb
Later today, the New Day will face Kenny Omega and the Young Bucks at E3 via the ever-popular game, Street Fighter V: Arcade Edition. As somewhat of a threat, Matt Jackson of the Bucks posted this potential spoiler for the fight, calling out their gaming superiority. Good luck chaps.
Drop It Like It's Hot
https://www.instagram.com/p/Bj9gjyIl1oL/?hl=en&taken-by=billiekaywwe
I have missed seeing these two on my screen each week. They are just so incredibly funny and they proved it yet again on Tuesday night during the opening segment to SmackDown Live where they mocked the women in the ring. Quality stuff.