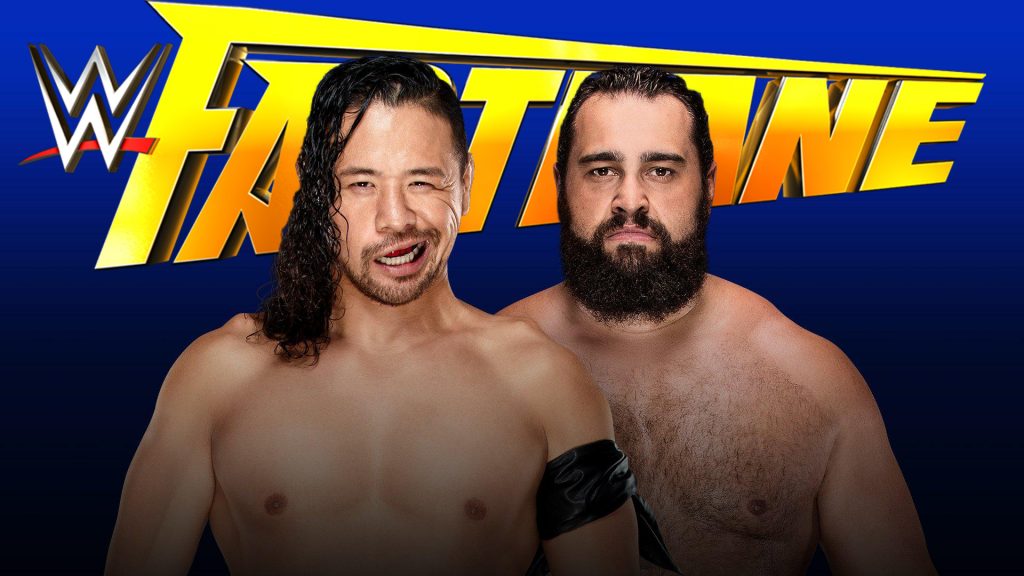 Before last night's episode of SmackDown Live almost all of the matches for Fastlane had been decided, but there was a certain 'King of Strong-Style' missing.
Thankfully now, after a typically awkward interview segment with generic backstage reporter #3, a match was set up between two of the most over superstars on the roster.
Nakamura was in the middle of describing how he was going to, "knee AJ styles in the throat" when in walked Aiden English and the world's greatest human, Rusev.
Rusev told Nakamura that he could have permanently damaged the vocal cords of English after a Kinshasa knee in their match last week, and that he wanted revenge at Fastlane. The most bizarre moment of what was a pretty bizarre segment anyway came when Nakamura suddenly burst into song, proclaiming that it would be "Nakamura Day".
If I had closed my eyes, I would have thought it was English singing. Maybe there a post-WWE career as an Aiden English impersonator in Nakamur's future?
I don't think there's any doubt in regards to who will win the match, but it's good to see Rusev getting a match against a main eventer like Nakamura. It's also refreshing to see two non-American stars getting to play characters that go behind getting booed for being "evil foreigners" who hate America.
If the match is of sufficient quality (and why shouldn't it be), then it should give Nakamura some nice momentum heading into WrestleMania, where he will face the winner of Sunday's main event six-pack challenge.
Many will be hoping for AJ Styles to retain and face Nakamura in a repeat of their epic at Wrestle Kingdom 10 for NJPW. That remains by far the most likely scenario, but it is always worth remembering that WWE love to troll their fans, so don't be surprised if Baron Corbin walks out with the belt on Sunday. Don't be surprised, just be sad.