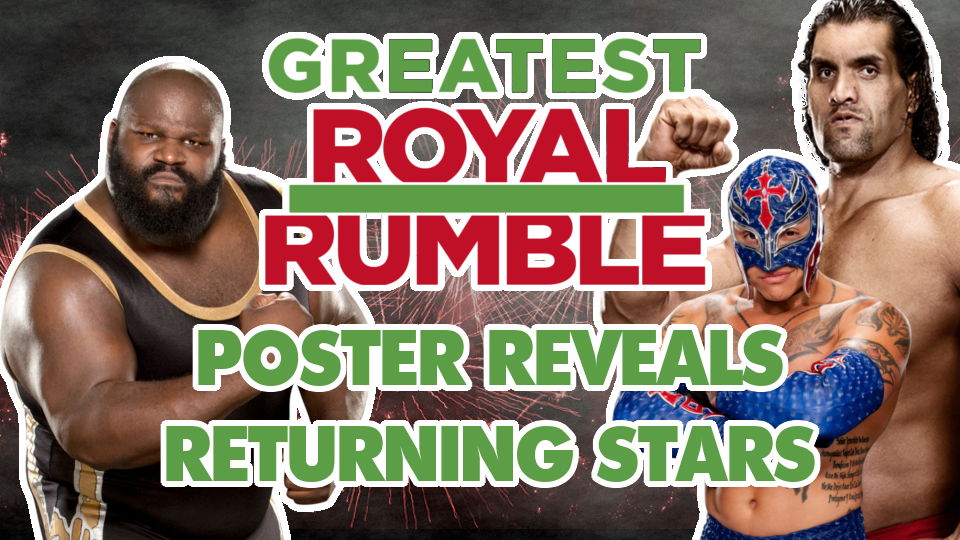 WWE has released a new poster for the Greatest Royal Rumble on April 27. Well… mostly. On a new streaming add for the pay-per-view featured on WWE.com there's a small image of an ad for the event featuring 62 superstars. Wrestlinginc.com was kind enough to blow up the poster. It looks like everyone of significance is on there… poor Ascension.
https://www.instagram.com/p/BhudAMhg3OK/
Among the many faces, there are a few key people to note. There are a few part-timers: Kurt Angle and the Undertaker. Some semi-retired wrestlers: Mark Henry and the Great Khali. And a nice returning face in the Big Show.
As well as these, the poster confirms the return of Rey Mysterio for the match in Saudi Arabia. Whether or not this will be another one-off like the last Royal Rumble remains to be seen, as Mysterio is still negotiating a contract with the WWE.
For all of the older guys mentioned, this will probably be a one time thing to add to the spectacle of the event. Hopefully, for Chris Jericho and Mysterio, however, this will see the beginning of their return to the company.