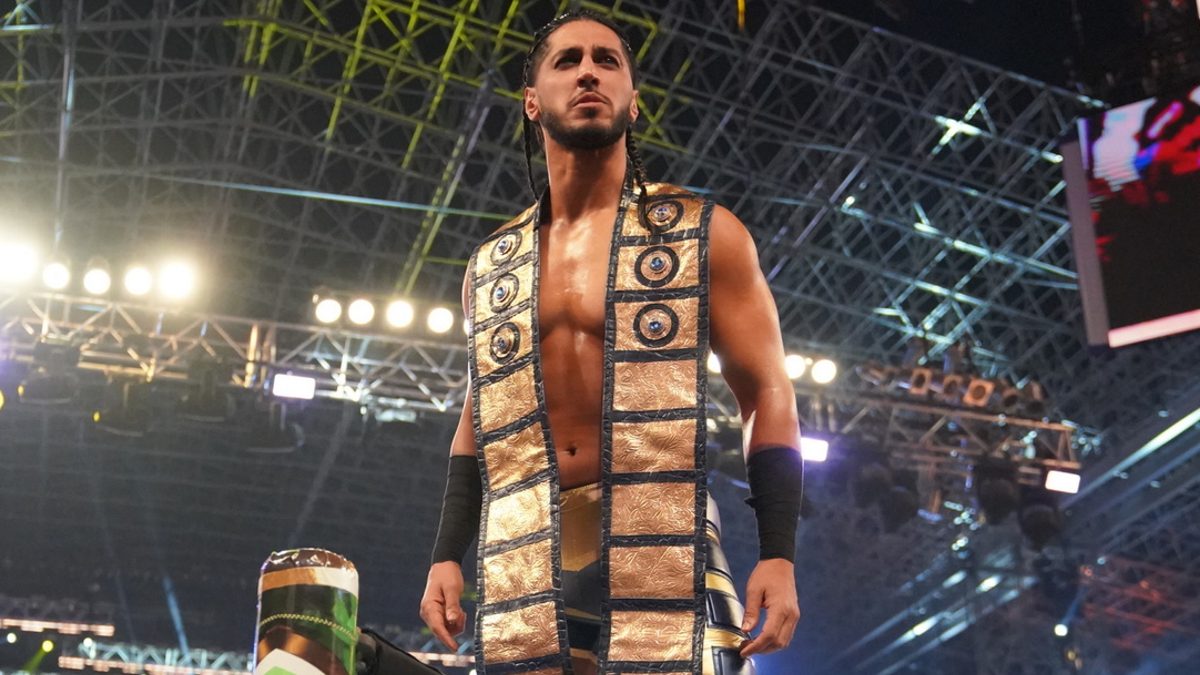 Paul Heyman has praised Mustafa Ali for pushing against boundaries, stating that WWE needs more talents like him in the company.
Speaking with Ariel Helwani for BT Sport, Paul Heyman commented on recent WWE cuts, arguing that now is the time for talent to 'grab the brass ring' as there are more opportunities to rise up the card.
Stating that Mustafa Ali will soon be a sensation, Heyman said:
"Every single time someone is out the door, it enables someone else to come in the door, kick open the door, or at least say, 'That guy is gone, screw him, give it to me.' If I was a young guy, I wouldn't even wait for the entry-level positions, I'd come in pitching for the top. Put me in there. Don't fill the seventh spot with someone with tenure, put a new guy in there, put me in there, see if I sink or swim. If I sink, get rid of me, I'll just be another guy out the door and this one, it doesn't have the emotional attachment with the audience that the other guy who just left or you just fired has had for years.

"I'll be a new guy who gets shown the door, who cares about the new guy. What if I hit, I score, I connect, I draw money, I'm box office? Now you have a brand new guy who can move up to the top that's fresh, new, and different. Imagine somebody new, fresh, innovative ideas. Somebody new walks in the door and says, 'let me oppose him and bring a different perspective. Let the audience look at me and go these guys are opposing each other and this guy is a disruptor.'"

"Look at Mustafa Ali. He is one of the foremost talents in WWE. Why? He constantly pushes against boundaries. He is going to be a sensation. One day or the next, he is going to be. Why? He's not held to convention or what's been done already. He looks and says, 'this is what I can do in the next 36 months and nobody else is doing it.' We need more people like that.

"We need more people like him in NXT. Young talent sitting there and saying, 'I'll do it better than what anybody else is doing. Glad these guys are doing so well. Put me in there. I'll change the game and disrupt the industry.'"
The former RETRIBUTION leader has reposted a clip of Heyman's praise on social media, calling Heyman 'the wise man'.
Ali recently shared a 'New America' vignette for a character that appears to have been nixed by WWE.
Quotes via Fightful.
To make sure you stay updated with all the latest wrestling news, add WrestleTalk.com to your Google Discover feed and follow us on Twitter!