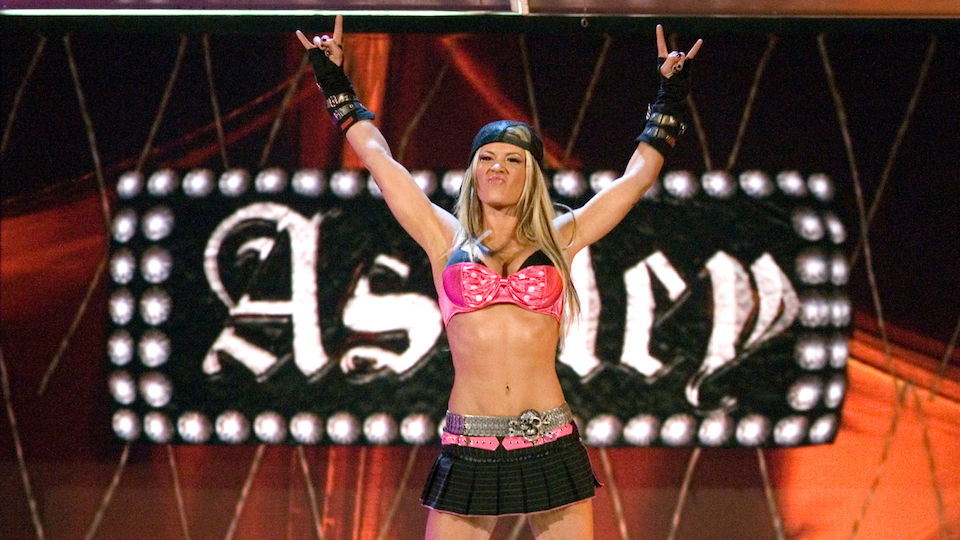 WWE's resident female Punk during the mid-late 2000s – basically the void between Lita and AJ Lee – Ashley Massaro has announced via her Twitter account that she is returning to the ring next week.
According to the 2005 Raw Diva Search winner, she is "ready to see what [she's] got left in [those] ole boots of [hers]."
Gonna be bumping around the ring starting next week at @NYWCWRESTLING ? ? super pumped n ready to see what I got left in these ole boots of mine! Those guy are the best super safe and make me feel so comfortable-if u live in tri state area n want to train-THIS IS WHERE ITS AT!

— ☆ Ashley Massaro ☆ (@ashleymassaro11) March 21, 2019
Massaro asked for her release from WWE in 2008 citing that she needed to take care of her sick daughter.
This return to the ring comes as a surprise to many as Ashley, unlike several other stars to leave WWE, has rarely delved into the independents as a wrestler. She has made several appearances at various conventions and has taken part as a valet but has notably kept the physicality to a minimum.
https://www.youtube.com/watch?v=R_8xRqbdTD4
Ashley did, however, take part in a tag match alongside fellow WWE alumni Jillian Hall for Zero1 Professional Wrestling USA in September 2017.
It is not known yet whether this return will be the start of a comeback tour throughout the indies or just a chance to shake out the cobwebs.